Preserving Art, Culture, and History: Glass in Central City
---
Huntington Tumbler: A One-of-a-kind product
Huntington Tumbler Co. had many patents and special designs. Like in my previous blog post, Huntington Tumbler had patents on their special engraved designs. After a discussion with Earl Ray Bush, I learned more about the specifics of manufacturing glass and the many patents for glass.
A closer look: Glass Patents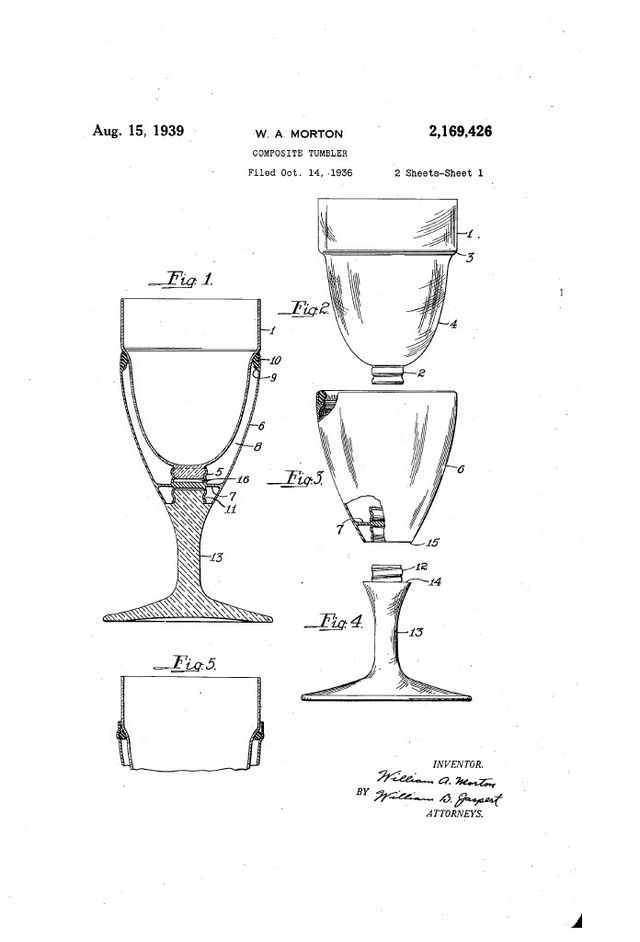 An example of a patent for a tumbler design or manufacturing process is shown on the right. This patent shows the breakdown of a tumbler. Similar designs to this can be found within the Huntington Tumbler archive at the Central City Museum. 
(Source: United States Patent Office)
A Huntington Tumbler Design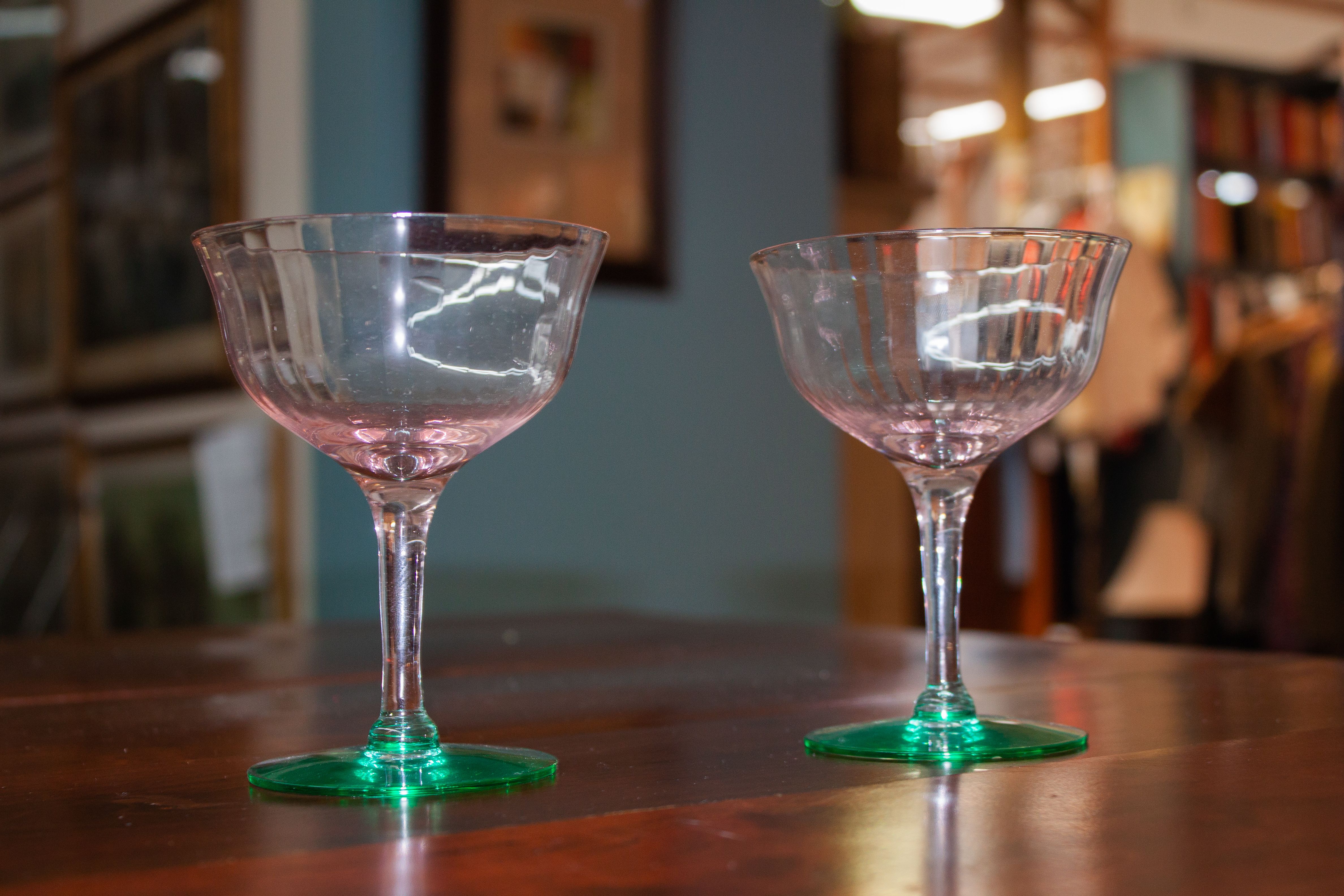 When Bush and I walked over to the tumbler display case at the Central City Museum, he was quick to point out these glasses, which were a unique design to Huntington Tumbler.
"They would have molds, and everything was formed in a mold," Bush said. "They would have 3-peice glass molds. They would make the bowl, the pink part, then they would make the stem, then the foot, so that's a three-piece mold. Finally they would attach it, only with glass. The stem would attach to the bowl, which would be heated and put in place. The foot was placed by the foot setter."
According to Bush, the foot setter was important for accuracy. All the foot setter did was accurately set the foot so the final product was not crooked. 
Bush also informed me that the green and pink design was a special color pattern done by the company.