Old Central City Days
31st Annual Festival
June 10th, 11th, and 12th
2022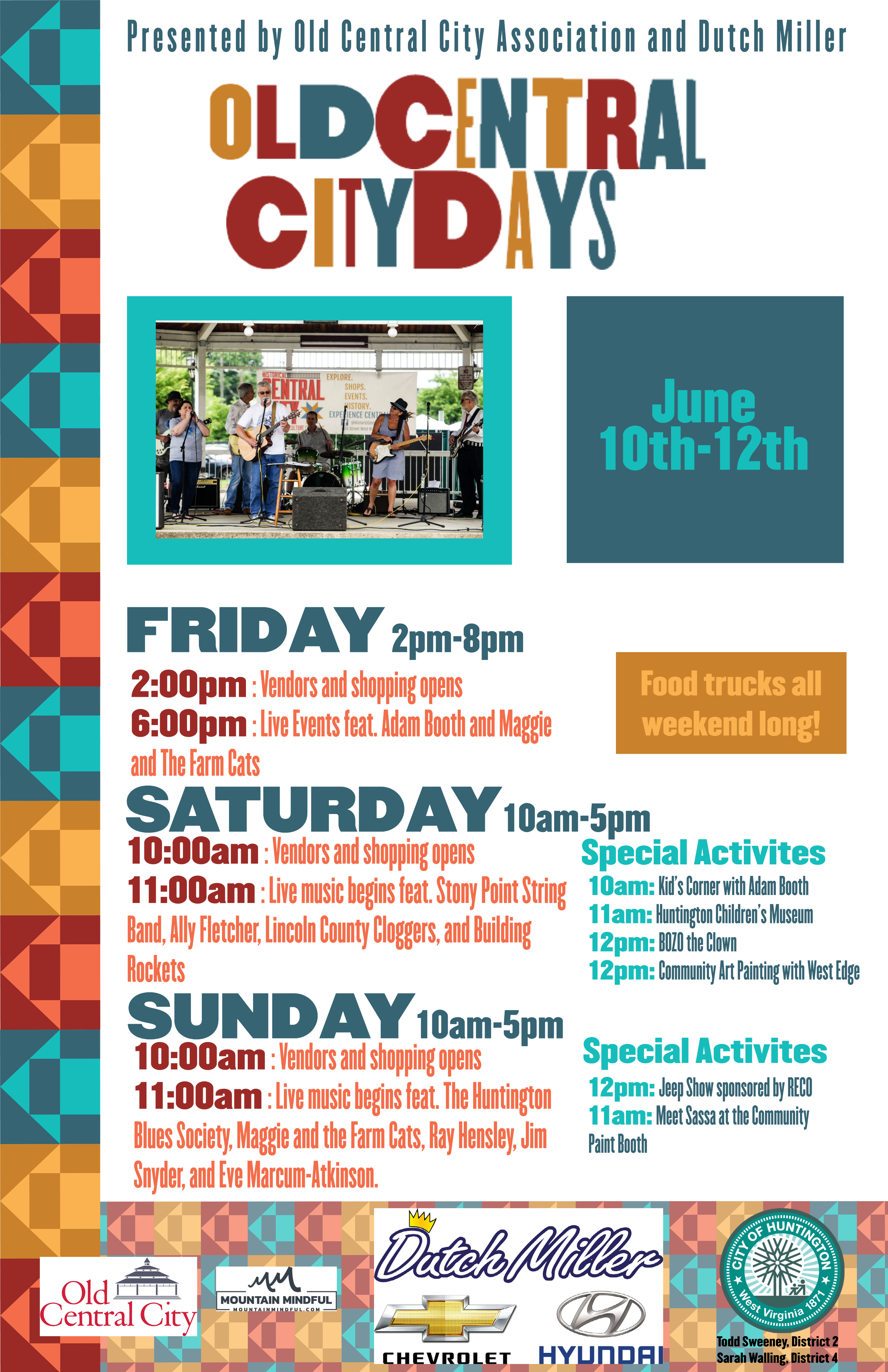 Old Central City Days is the signature street festival sponsored by the Old Central City Association. The festival will showcase antiques, art, crafts, food, music, and more with a range of activities for kids and collectors of all ages!
The festival celebrates the history of Central City once a booming manufacturing town. The historic homes, original buildings, and legacy businesses like Heiners' Bakery are an enduring connection to the pride of the people who settled here in the Tri-State. Today, Old Central City is known as the "Antique Capital" of West Virginia". The shops of Old Central City offer a wide range of antique furniture, glassware, clothing, lamps, collectibles, records, vintage gardens, and more!
Follow our Facebook Event Page!