A Wild Ramp Recipe: Green Borscht
---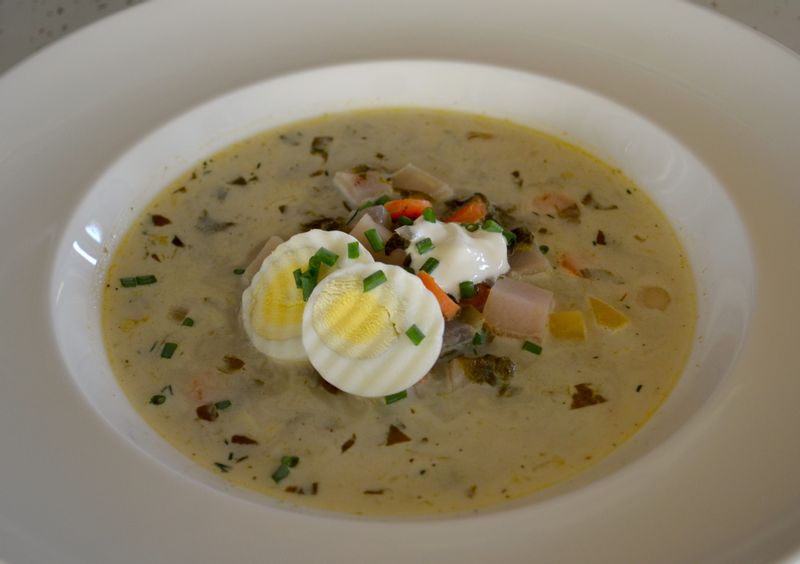 If you have never tried Green Borscht, the Wild Ramp says it is absolutely delicious! Check out this recipe posted on their Facebook page. Follow the Wild Ramp for more recipes and learn how to turn local produce into a master chef meal!
Green Borscht Ingredients
1 pound sorrel
1-quart beef stock
1 onion, peeled and chopped
¾ teaspoons salt1 carrot peeled and chopped
1 potato, peeled and cubed
½ tablespoon fresh dill, minced
¼ cup heavy cream
¼ cup sour cream
2 hardboiled eggs, sliced
½ tablespoon chives, minced
Cooking Instructions
Bring beef stock to a boil in a large pot. Add the onion, salt, and sorrel. Cook for 10 minutes. Add carrot and potato. Reduce heat and simmer for 30 minutes or until potatoes and carrots are cooked. Remove the soup and put it in a tureen. Stir in cream and add dill. Serve garnished with a dollop of sour cream, garnished with eggs and chives.