A Wild Ramp Recipe: Tzatziki
---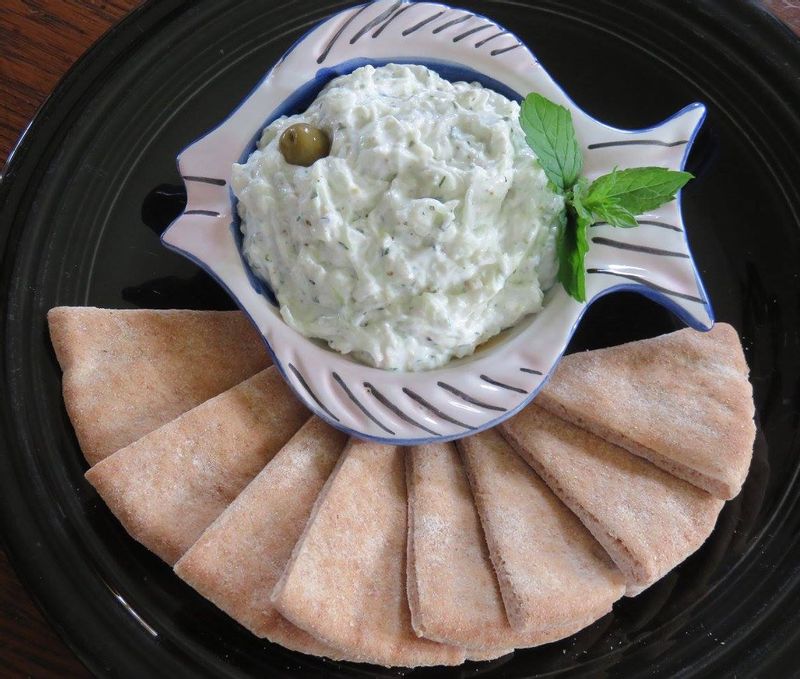 The Wild Ramp has lots of beautiful cucumbers right now. One way to use them is to make Tzatziki.
Tzatziki is very easy to make at home. Greek yogurt is recommended, because it is thicker and has a richer creamier flavor. The cucumber should be shredded and squeezed to reduce the water content. This also helps the cucumber retain crispness. Dill and lemon add astringency and mint provides a cooling tone.
Tzatziki is a versatile dish. It is a nice condiment lamb or pork kabobs. (We also have lamb and pork in our freezer.) It can be used as a sauce with falafel, or used in place of milk when making mashed potatoes. (We have some beautiful potatoes in stock, too!) It can be substituted for sour cream atop baked potatoes. It makes a nice salad dressing over crispy greens (in our cooler), and it can also be served as a dip with pita bread.
Tzatziki
1 cucumber
2 cloves garlic, minced
8 ounces Greek yogurt
1 teaspoon lemon juice
1 teaspoon chopped fresh dill
1 teaspoon chopped fresh mint
Salt and pepper

Finely grate cucumber and squeeze out excess moisture. Mix cucumber with garlic, yogurt, lemon juice, and fresh herbs. Add salt and pepper to taste. Serve with pita or crudités.
Follow
The Wild Ramp on Facebook for more recipes!