Celebrate Asparagus Day this week by enjoying this recipe offered by the Wild Ramp!
---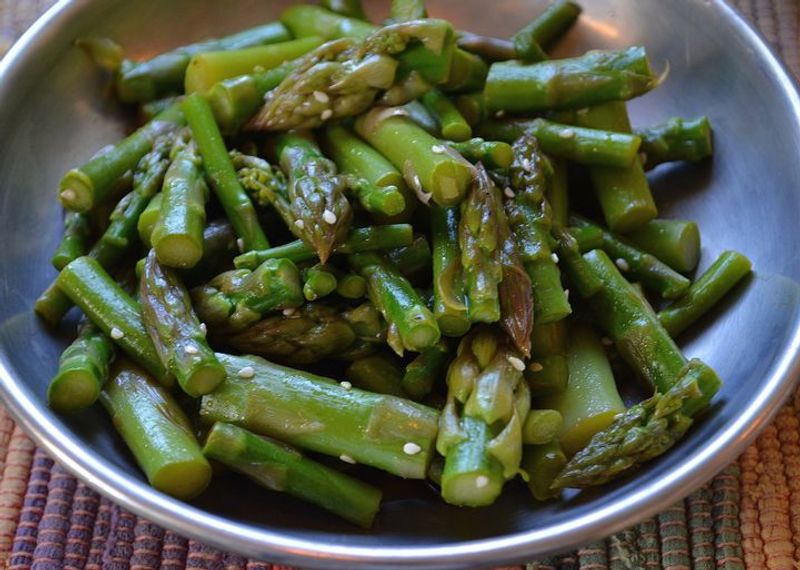 Follow the Wild Ramp on Facebook for more!
Asparagus Salad
1 pound asparagus
2 tablespoons soy sauce
1 tablespoon sesame oil
1 tablespoon seasoned rice vinegar
1 ½ teaspoons sugar
¼ to ½ teaspoon ginger
¼ teaspoon cumin
1 teaspoon sesame seeds, toasted

Steam asparagus in a small amount of water until crisp-tender. (Asparagus may be cooked as whole stalks or cut into 2-inch pieces if desired.) Drain well.

In a bowl, combine soy sauce, oil, vinegar, sugar, ginger, and cumin.

Place asparagus in a bowl. Pour dressing over asparagus and gently toss to coat. Cover and chill for at least 1 hour.

Drain asparagus and place on a serving platter or in a bowl, if using 2-inch pieces. Sprinkle with sesame seeds.