Far Out Fest Offers a Groovy Experience for Residents and Visitors alike!
---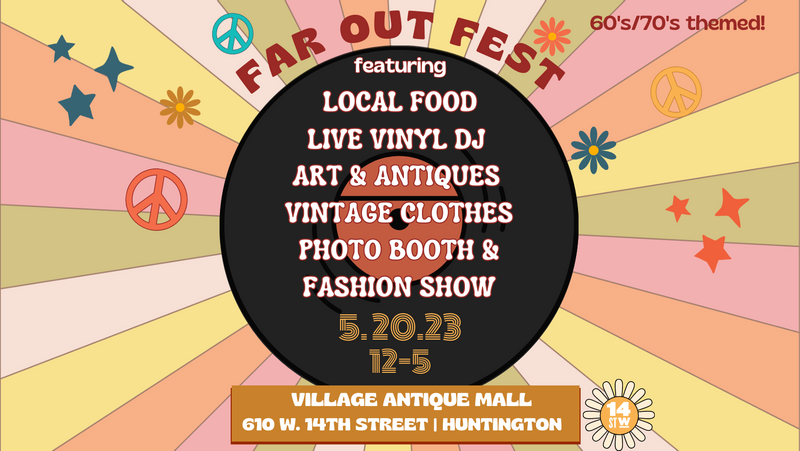 Looking for a groovy time? Look no further than the "Far Out Fest," fundraiser happening on Saturday, May 20th from 12 p.m. to 5 p.m. at the Village Antique Mall in Central City! All funds raised during the event will benefit the Central City Museum!
You won't go hungry with local favorites, Bite mi Asian Street Food Truck and 9th St. Diner, serving delicious bites. Plus, enjoy a happy hour cash bar as you dance to the beats of DJ Mark Davis of Vinyl Village! Don't forget to snap some fun pictures and capture the moment at the themed photo booth.
For fashion lovers, catch the vintage fashion show, and for those looking for unique finds or vintage designs, check out the art and antique vendors on site all day long! Stay tuned for vendor sneak peeks coming soon. See you there- peace and love!