#WomensHistoryMonth in Central City: Village-Antique Mall / RenewAll Inc.
---
RenewAll Inc. / Village Antique Mall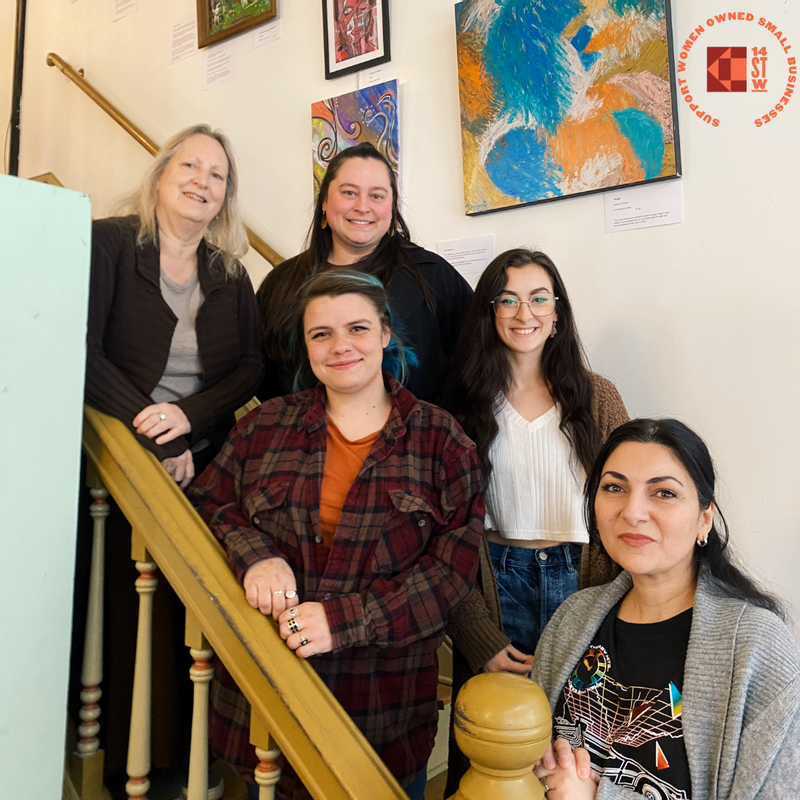 Many may know the Village Antique Mall for its unique treasures and many collectibles and antiques, but behind the scenes, the Village Antique Mall is overseen by the all-female leadership of RenewAll Inc. RenewAll leads the movement to strengthen the neighborhood commercial district known as Central City through preserving history, promoting arts and businesses, coordinating events and programming, and welcoming new businesses and economic opportunities. 
Lauren Kemp, Executive Director of RenewAll
Lauren Kemp is the Executive Director of RenewAll Inc and also the President of the Old Central City Association. Kemp came to call Huntington home after attending Marshall University and earning a bachelor's degree in Sociology and a master's degree in Public Administration. She has ten years of professional experience working with the community and economic development focused on economic diversification leveraging local food production, craft manufacturing, and heritage tourism experiences. Lauren coordinates technical assistance and resources to support the existing district businesses, manages the development of RenewAll's Cultural Wealth Hub, promotes the district through marketing and public relations activities, and oversees the operations of the non-profit organization and implementation of grant programs. 
Denise Poole, Social Enterprise Hub Manager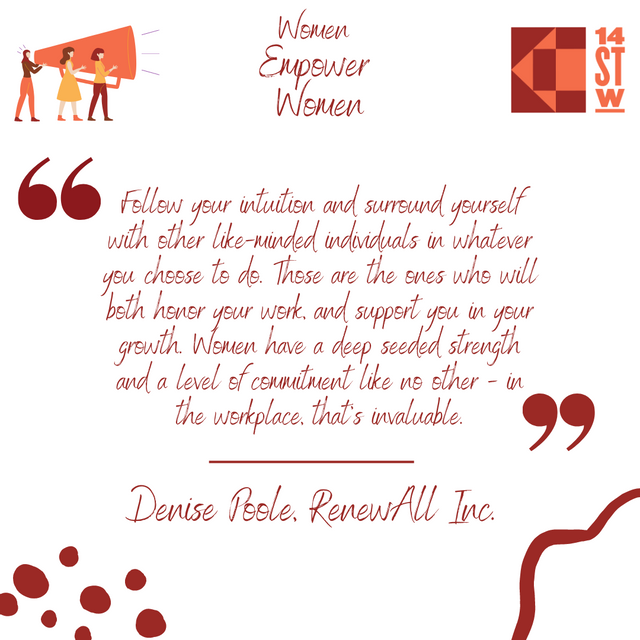 Denise Poole goes above and beyond as she is the Social Enterprise Hub Manager at RenewAll Inc. A few of her many roles include managing the Village Antique Mall and she is also the Curator of the Central City Museum and Gallery 610 and helps manage events such as the Maker Fair and Old Central City Days. Poole has gathered a diverse archive of experience in fine arts, community advocacy, campaign organizing, experiential teaching, and entrepreneurship. Poole has a strong aesthetic understanding of the development of exhibits from working in art galleries and arts and crafts retail. 
Poole says to any woman out there to "follow your intuition and surround yourself with other like-minded individuals in whatever you choose to do."
"Those are the ones who will both honor your work, and support you in your growth," Poole said. "Women have a deep seeded strength and a level of commitment like no other - in the workplace, that's invaluable."
RenewAll's other Women Leaders
RenewAll's staff is full of amazing, hardworking women leaders. You may see the staff at the Antique Mall quite often but may not know about the hard work they do almost every day. On staff at the Antique Mall are Efi Gianna (pictured above), Katt Stanley (pictured above), and Michelle Forth (not pictured). These ladies are advocates for the antique community- stop in and show some appreciation and say hello today!
RenewAll's newest staff member, Sequoia Ware (pictured above), is the Community Engagement Coordinator. Ware oversees the website and social media as well as coordinates events, manages the Central City Volunteer Team, and assists with the Central City Museum. 
Support Women-Owned Businesses Today
Central City has many small businesses that are women-owned and led. Let's honor these businesses this month for #WomensHistoryMonth by stopping in, saying hello, and purchasing a unique product. The Village Antique Mall is open six days a week, 11 a.m. to 5 p.m. (closed Wednesdays).