My Heart's Desire: A Sneak Peek at Public Art Gallery at the Village-RenewAll Antique Mall in Huntington, WV.
---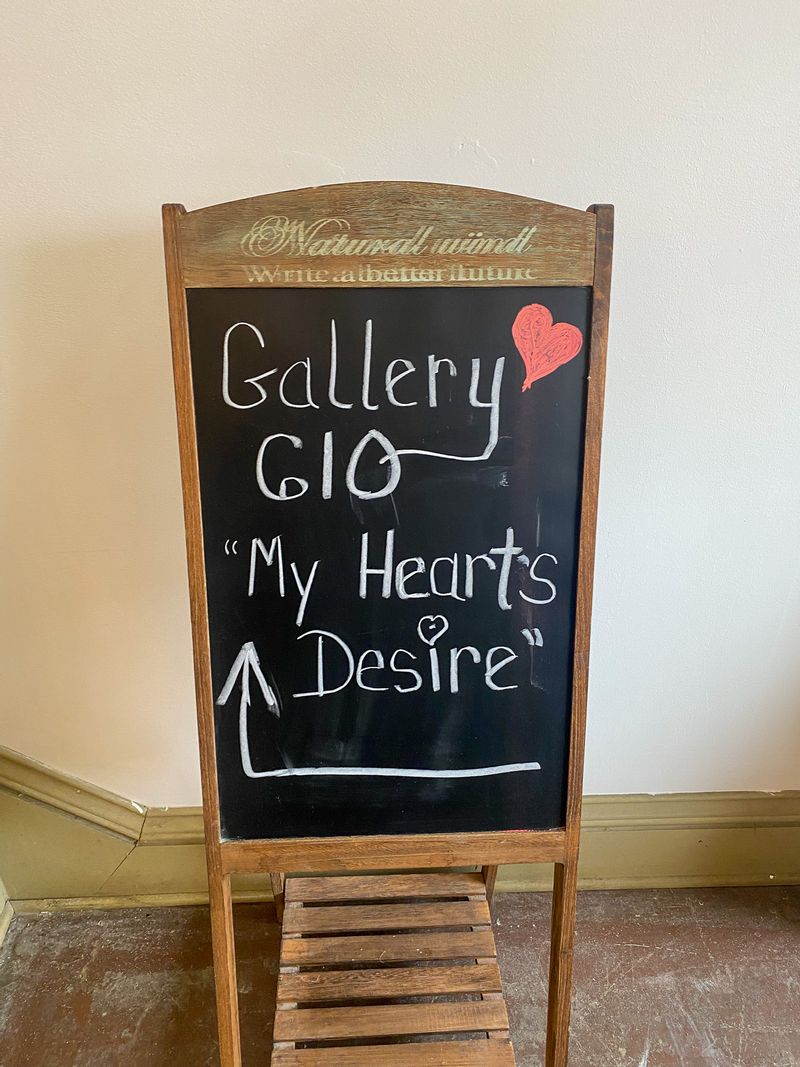 Gallery 610, located in the heart of Central City at the Village-RenewAll Antique Mall on 14STW, is hosting a public art exhibit called, "My Heart's Desire," now until March 5th, 2023.
The exhibit features ten local artists who express their heart's desires through various mediums. In today's blog, we want to highlight a few of those pieces in the art exhibit. "My Heart's Desire," will lead us into the upcoming Winter Arts Festival! Stay tuned for exclusive interviews with artists as we countdown to the Winter Art's Fest happening March 3rd, 2023.
"Pup Cup," by Kathryn Thompson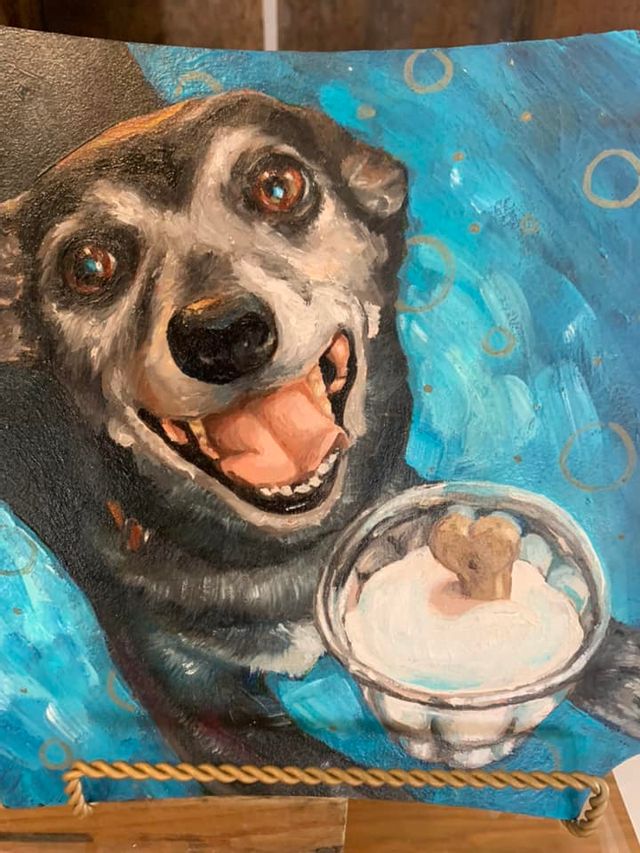 Kathryn Thompson is not only known for her amazing talents with a paintbrush, but also for having the cutest sidekick ever. You may have seen them together at our previous Village Market Fairs, encouraging everyone to appreciate the arts.
Honestly, who's heart wouldn't flutter a little when you see this cute face?
"Barren Words," by Jae Lee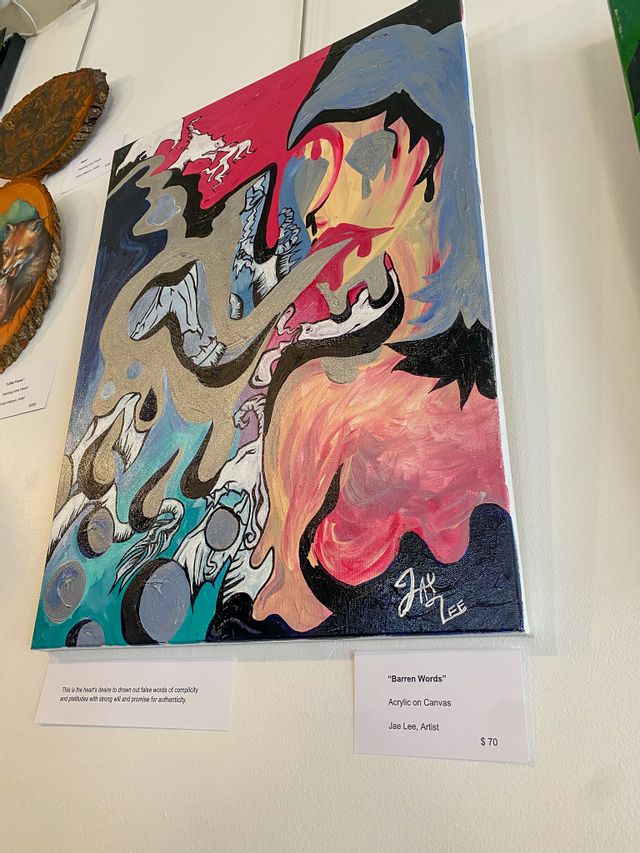 "Barren Words," is an acrylic painting on canvas, created by local Artist, Jae Lee. Lee says this is the "heart's desire to drown out the false words of complicity and platitudes with strong will and promise for authenticity." This beauty could be yours for only $70.
"Mountains of Love," by Bex Hall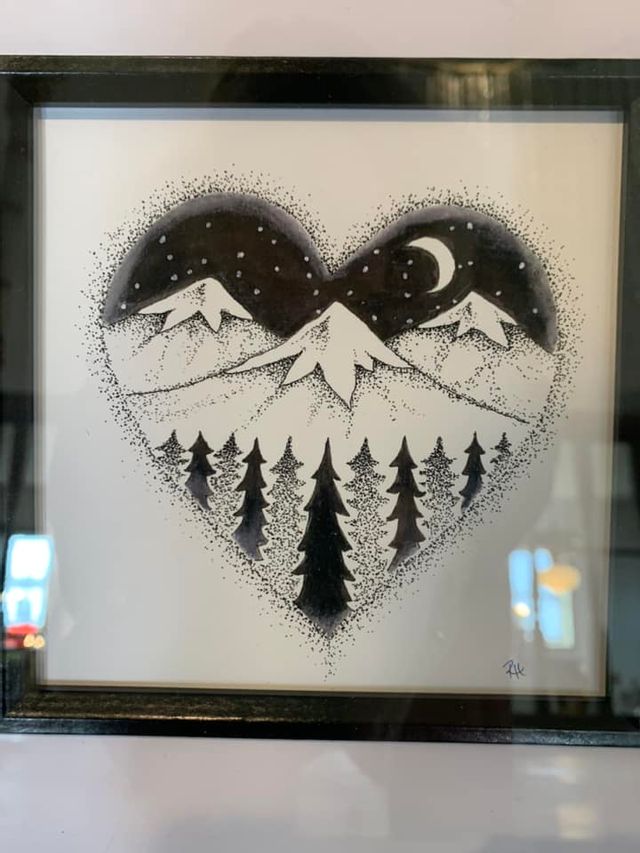 Bex Hall is a local Artist and writer. "Mountains of Love," is just one of the two pen-and-ink drawings she submitted for the exhibit. She said, "These two pen-and-ink drawings exemplify my heart's desire to be connected to the mountains, trees, and rivers. The solace I find in nature keeps me grounded and gives me the space to think and be happy."
Come to Gallery 610 To See The Show!
Come and appreciate local art at the "My Heart's Desire" Art Exhibit! Gallery 610 is open six days a week from 11AM-5PM (Closed Wednesdays). The ten local Artists featured are: Erica Watson, Bex Hall, A.D. Maynard, Efi Gianna, Keyamo Onoge, Kim Boley, Chrissy Davis, Kathryn Thompson, Jae Lee, Timothy Blevins.
Click an image below to display the larger version.