Oyster Mushrooms: A Recipe From The Wild Ramp
---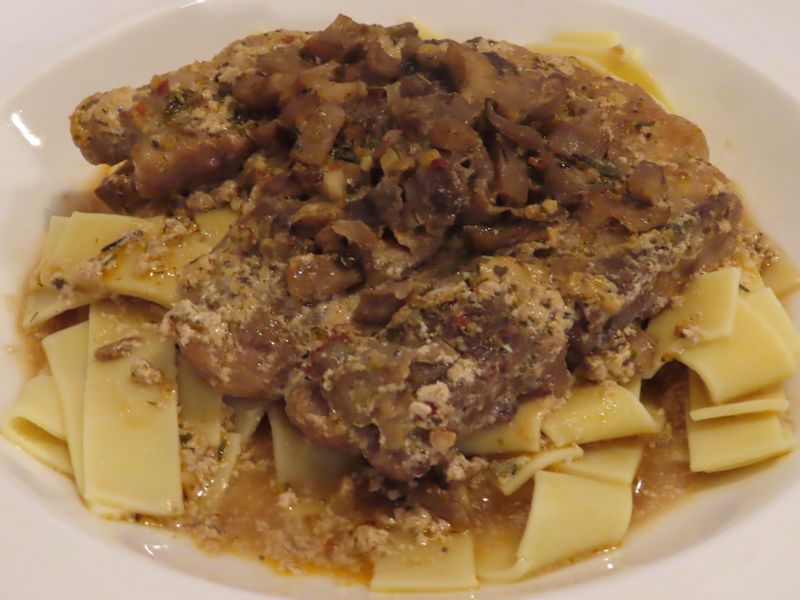 What are Oyster Mushrooms?
Oyster mushrooms are one of the more commonly sought wild mushrooms. Unfortunately, foraged mushrooms cannot be sold in West Virginia farmers' markets. The good news is oyster mushrooms can be cultivated and sold. The Wild Ramp has several mushroom producers.
Oyster mushrooms have fan-shaped caps and can range in color from light gray to dark brown. They are extremely nutritious and delicious. They are high in antioxidants and rich in vitamins and minerals. Oyster mushrooms are low in calories, fat-free, and contain considerable amounts of fiber. They have many therapeutic values.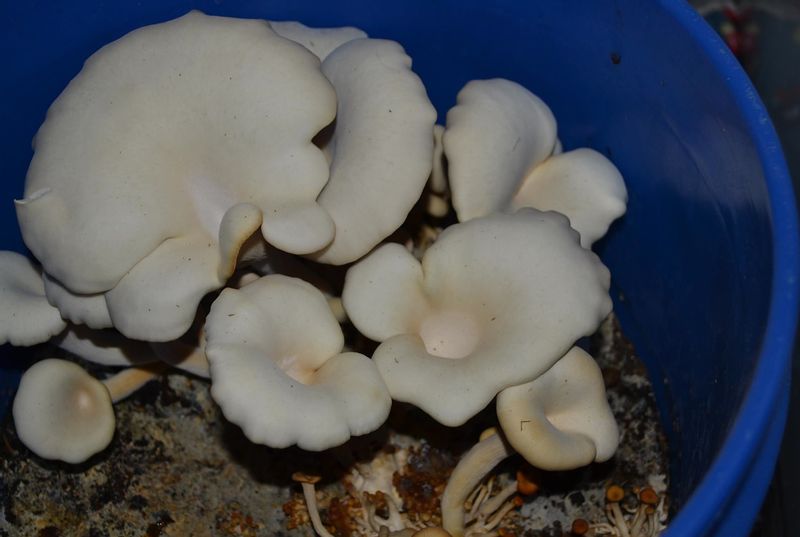 A Yummy Way to Prepare Them
Oyster mushrooms can be prepared using any cooking method. They can be steamed, fried, grilled, or roasted. They are great in Asian stir fries, Italian pasta, or exotic French dishes. Their texture pares well with meat and poultry. They are a great meat substitute for vegetarians.
Garlic Pork Chops in Creamy Mushroom Sauce is a great way to combine several products from Wild Ramp producers. Seared pork chops simmered in a creamy garlic sauce are a quick dinner packed with lots of flavors. It can be on the table in about 20 minutes.
The Recipe: Garlic Pork Chops in Creamy Mushroom Sauce
- 4 pork chops
- 1 teaspoon paprika
- 1 teaspoon garlic powder
- Salt and pepper, to taste
- 2 tablespoons butter
- 2 tablespoons olive oil
For the mushroom sauce:
- 1 cup sliced oyster mushrooms
- 4 large garlic cloves, crushed
- 1 teaspoon Italian seasoning
- 1 cup heavy cream
- 1 cup chicken broth
- 1 tablespoon fresh chopped parsley, optional

To make the garlic pork chops: *Combine paprika, garlic powder, salt, and pepper. Season pork chops generously with the mix.
Heat butter and olive oil in a large skillet. Sear pork chops for about 5 minutes per side until nicely browned. Transfer pork chops to a plate and set aside.
In the same skillet, stir fry oyster mushrooms until golden, scraping any bits leftover from the chops.
Add garlic, and Italian seasoning and stir for about a minute. Add broth and then cream. Simmer for about 5 minutes. The mixture will thicken slightly.
Put the pork chops and their juices back into the sauce. Simmer the chops until they are cooked through.
Serve the garlic pork chops with creamy mushroom sauce over rice, noodles, or pasta. Garnish with parsley, if desired.
Follow The Wild Ramp for More Recipes!
This recipe came from The Wild Ramp's Facebook page. Like and Follow them for more recipes and constant updates on their shop, events, and amazing deals!