"Threads of The Past," Follow-Up Survey
---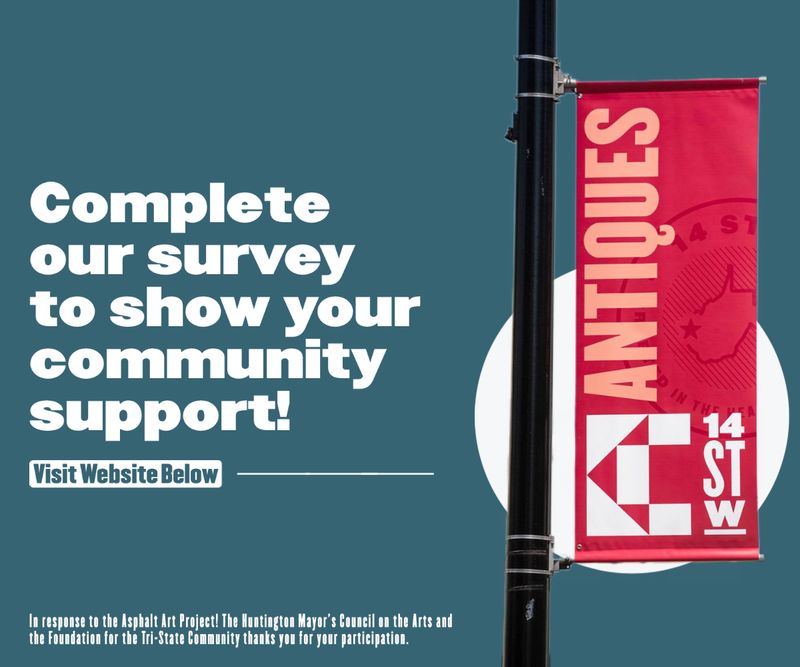 Bloomberg Philanthropies, funders of the recent Asphalt Art Project, as well as Marshall University, The Huntington Mayor's Council on the Arts, and the Foundation for the Tri-State Community are asking the Huntington community to complete this survey as we are wanting to know if this project is making a difference in the community. 
"Threads of the Past," the 14STW sidewalk painting is a colorful mural that was designed and painted by Artist Chelsae Hart as well as volunteers from the community. This mural represents the threads of the past weaving a new future! Please take a moment of your time and complete this survey to let us know what you think of this project and how it is impacting the community. 
Thank you to all of the volunteers that helped install the asphalt art project and thank you to Artist Chelsea Hart!