New Items in At Pam's Marketplace on 14STW in Huntington W.V.a.!
---
Support A Small Business: Pam's Marketplace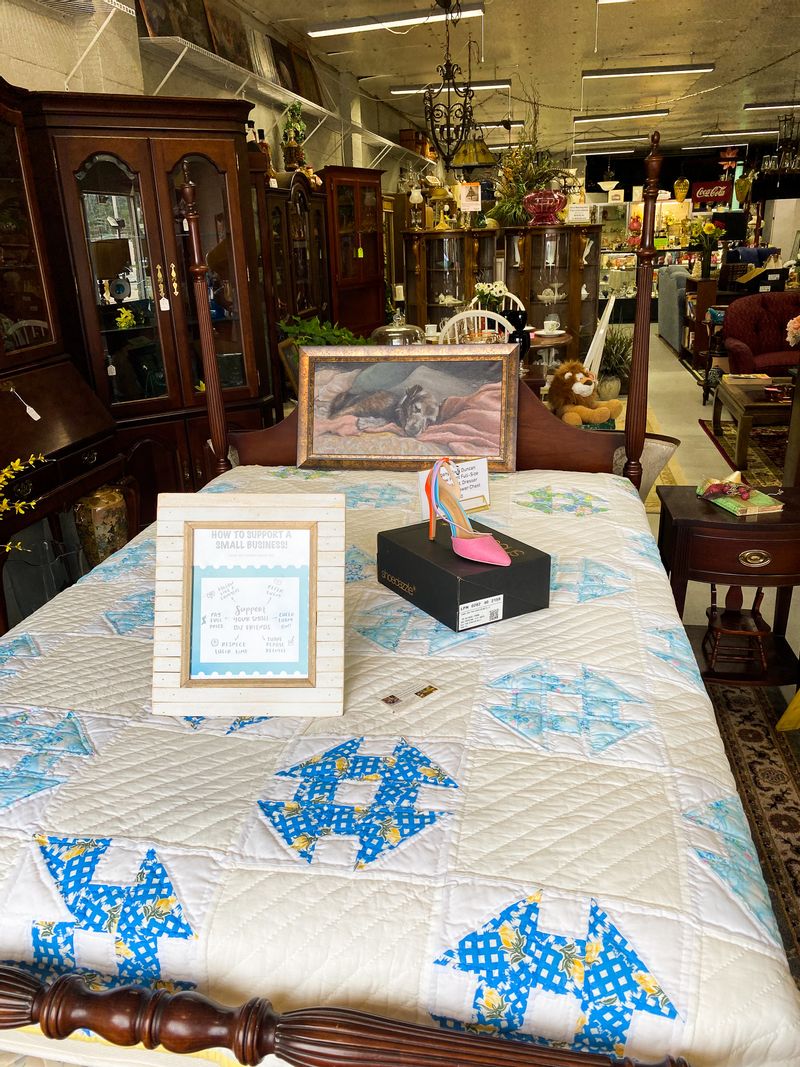 Located on 14STW, this shop has amazing deals on furniture, accessories, and metal garden decorations! Pam's Marketplace is open seven days a week from 10AM-5PM. If you're familiar with this shop, you may be wondering where the famous Elvis went, which used to be in this spot (pictured above). Don't worry, the new items aren't replacing Elvis! You can still stop in and get a picture with him during their business hours... Now, let's talk about these sweet deals!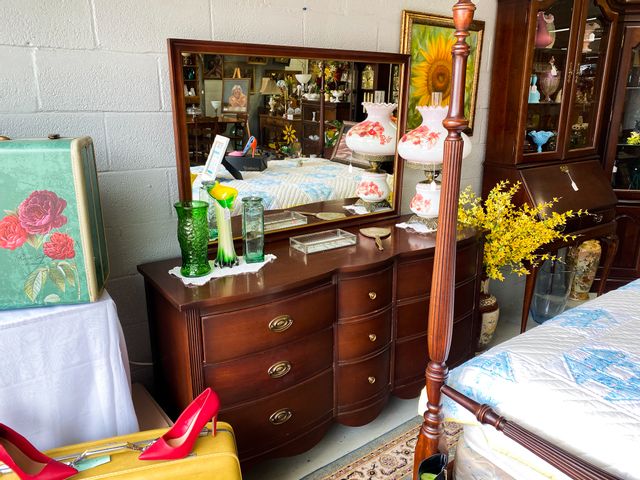 Notice beside the new bed, the beautiful dresser with an attached mirror! This Mahogany Dixie Duncan Phyfe Bow Front Full-Size bed, nightstand, dresser with mirror, and 4 Drawer Chest is priced right now for only $1,195.00! All the drawers seemed to open easily, and after some dusting, this set will be shiny and looking practically brand new. I haven't seen a bundle deal these good in so long, so come check it out yourself today. (Nightstand to match pictured below)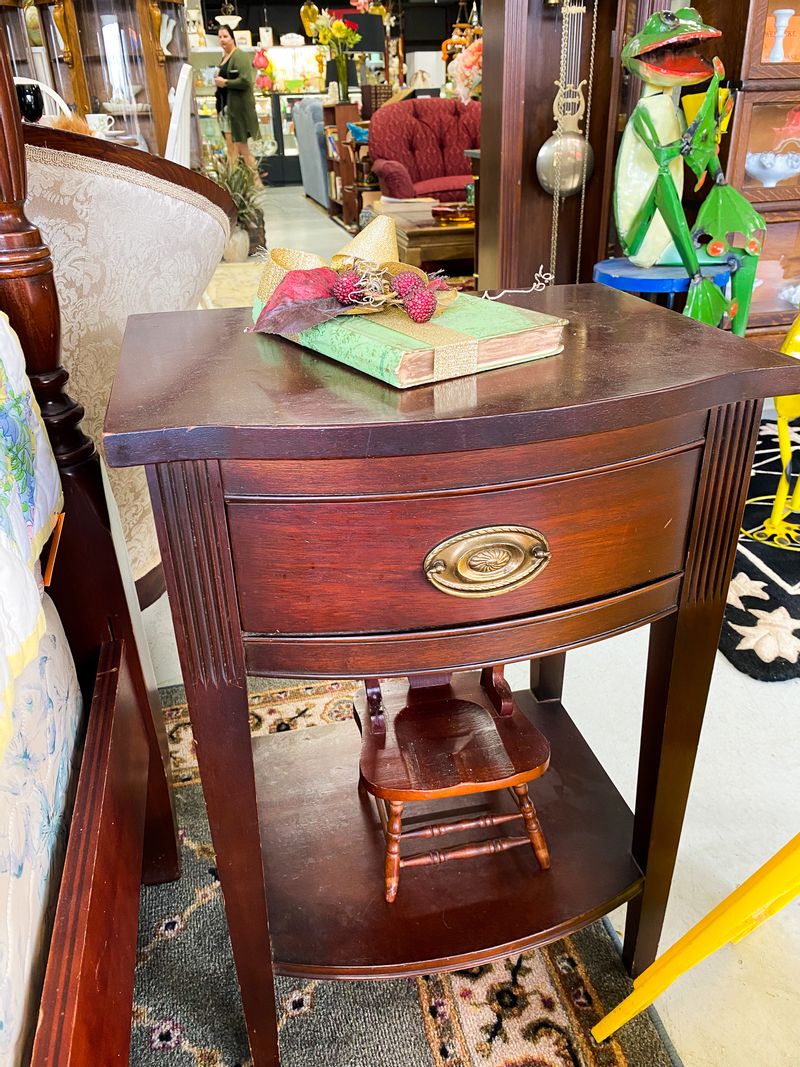 Other Cool Furniture Finds!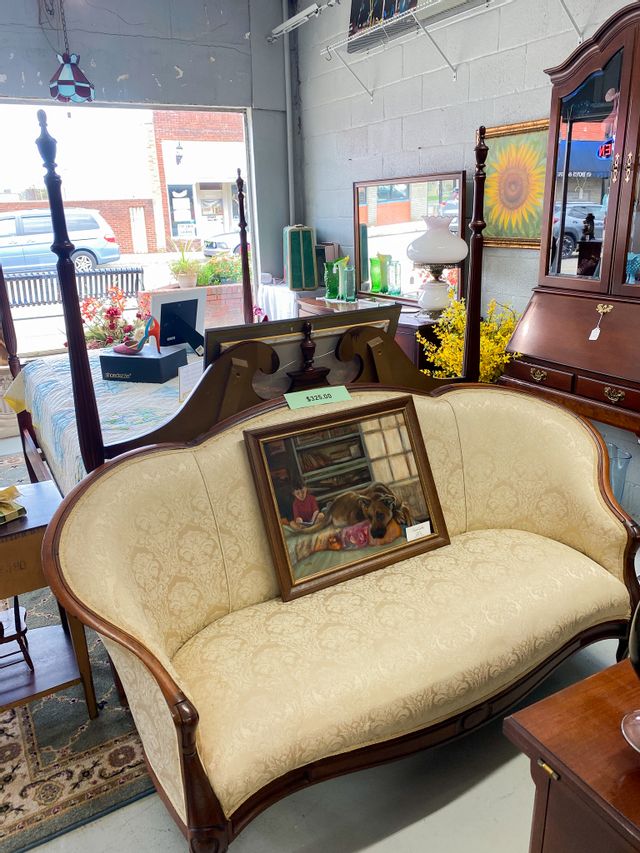 Once you walk passed the new mahogany bedroom set, you can't miss this beautiful couch. This Victorian Rococo-style sofa has mahogany trim and cream-colored upholstery. Give a classy touch to any room in your home with this sofa for only $325 only at Pam's Marketplace!
Like What You See?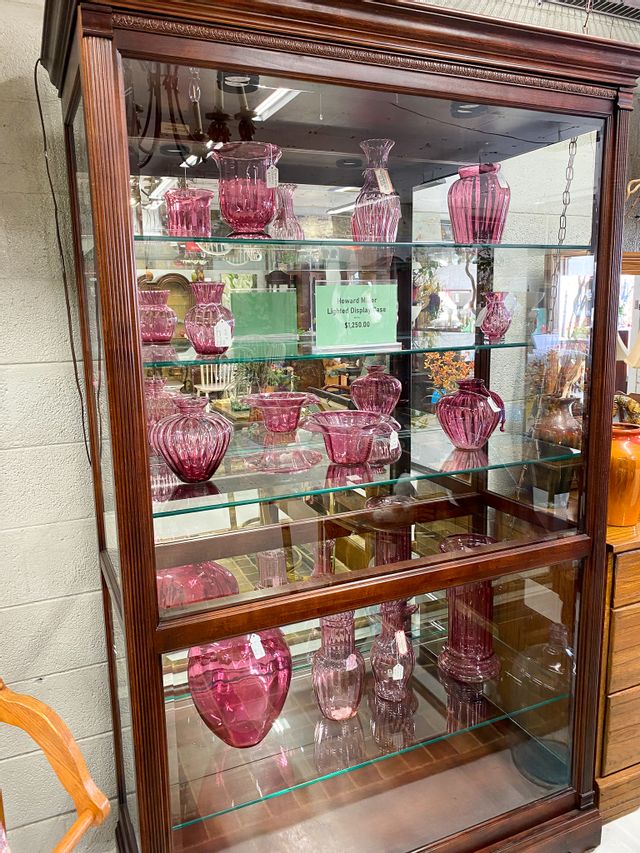 Ending this short shop feature with this breathtaking Howard Miller Lighted Display Case, currently priced for only $1,250.00! Showcasing Pilgrim glass, a previous glass company in Central City, this case can be filled with your favorite collectibles, memorabilia, and prized possessions.
Pam's Marketplace is located at 727 14th St. West, Huntington WV. Stop in a view this amazing store from 10AM-5PM seven days a week! View more about their shop by visiting their Facebook page. Prices in the article are subject to change so come down to get the advertised deal today!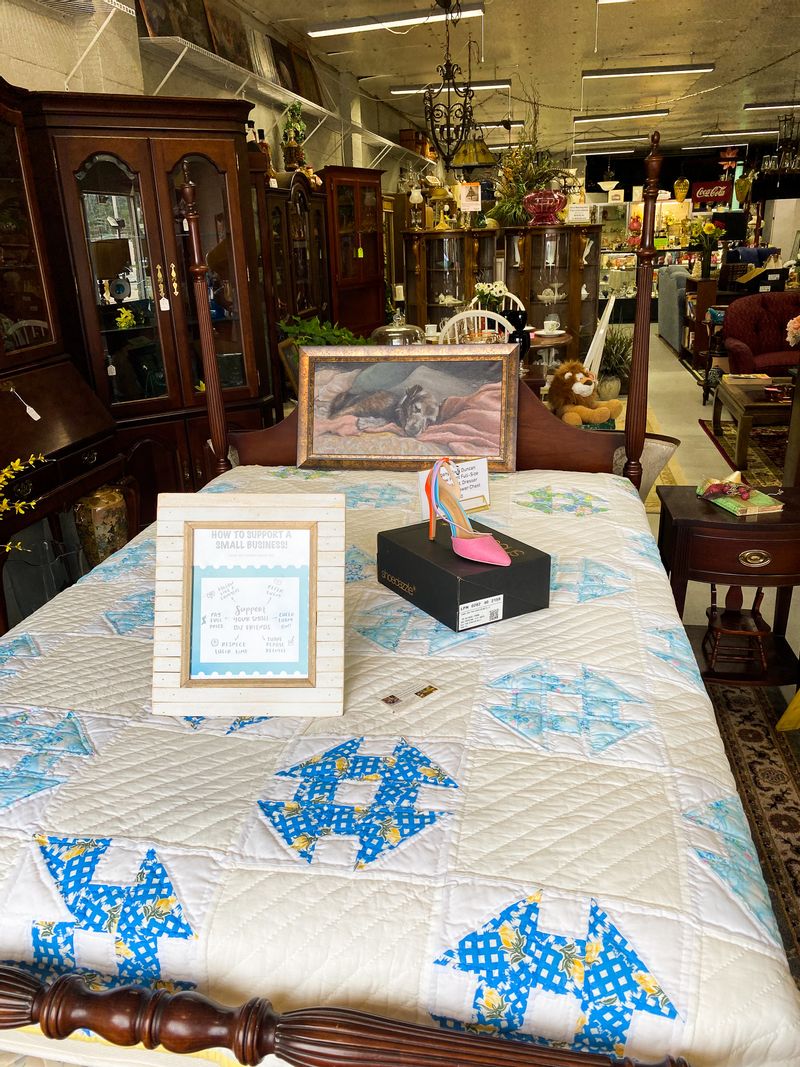 Click an image below to display the larger version.