Adam Booth Returns to 14STW!
---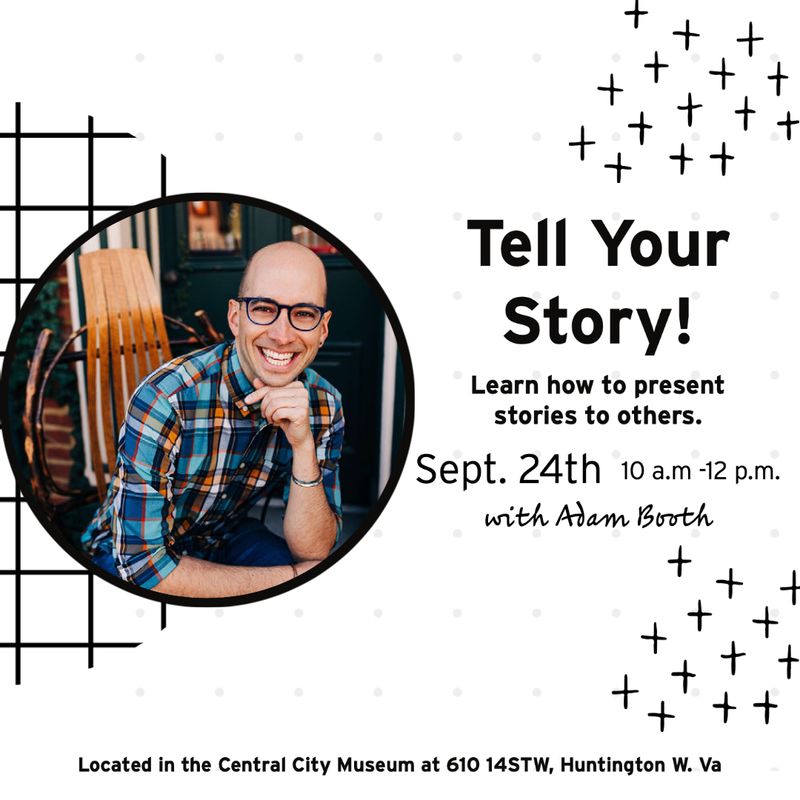 Adam Booth returns to Huntington to teach storytelling to local Huntington residents and visitors! The "Tell Your Story" Storytelling Workshop will teach skills for personal storytelling.
Participants will receive a personal journal and learn about how to present their story from a professional teller of stories, Adam Booth. 
Adam Booth is the recipient of the 2022 Governor's Arts Award for Folk Arts in West Virginia. His original stories blend traditional mountain folklore, music, and an awareness of contemporary Appalachia. A nationally touring artist, his professional telling appearances include premiere storytelling events across the United States, such as the Timpanogos Storytelling Festival, the Kennedy Center Millennium Stage, the International Storytelling Center, the National Storytelling Festival, the Appalachian Studies Association Conference, the National Storytelling Conference, the National Academy of Medicine, and as a Spoken Word Resident at the Banff Centre (Alberta, Canada). He is a member of the Recording Academy and his recordings have received a Parents' Choice Gold Award, two Parents' Choice Silver Honors, and four Storytelling World Awards and Honors. He is a four-time champion of the West Virginia Liars' Contest. Adam is the inaugural Storyteller-In-Residence at Shepherd University.
---------------
This event is free but seating is limited please register in advance by clicking here. Attend with a friend for the best experience!