Hattie and Nan's Books and Antique's New Items on 14STW in Huntington W.V.a.
---
Design Your Home with These New Items!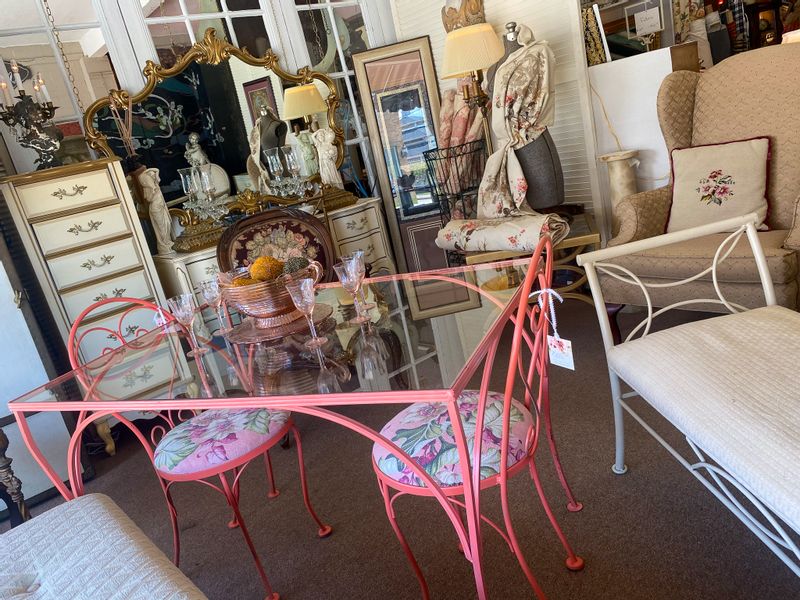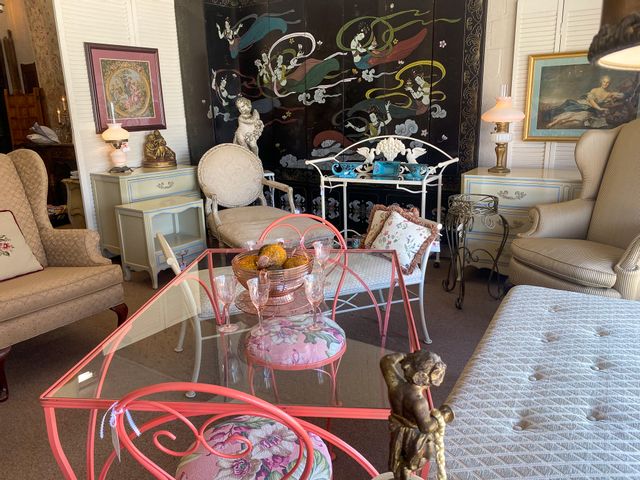 While doing some labor day weekend shopping, make sure to walk by Hattie and Nan's Antiques and Books new storefront display! In the window, you can see these new, beautiful items waiting to be new decorations to your home. From bedroom furniture such as nightstands, dressers, and vanities to small decorations and fabric, this shop has it all! Featured in the center of the display is a glass table and chairs to match, accented with popping pink trim (pictured right).
Benches, Lamps, and Room Decor!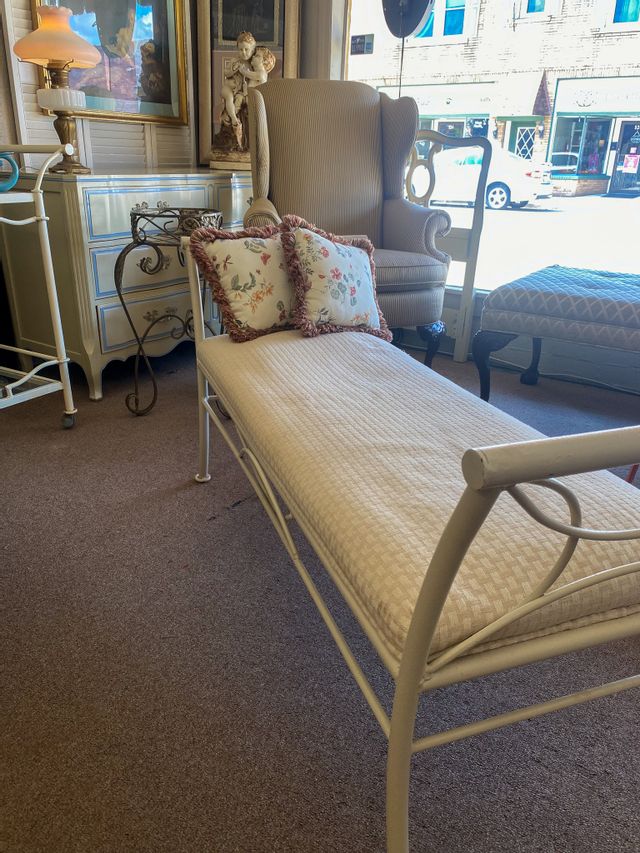 Pictured left is a stunning bench that could complement any bedroom or living room. Its cream colors will match most room designs, and it's been kept in great condition... and yes it was a comfy seat too! This isn't the only bench in the set, stop in the shop to check the others! 
Fabric-topia at Hattie and Nan's!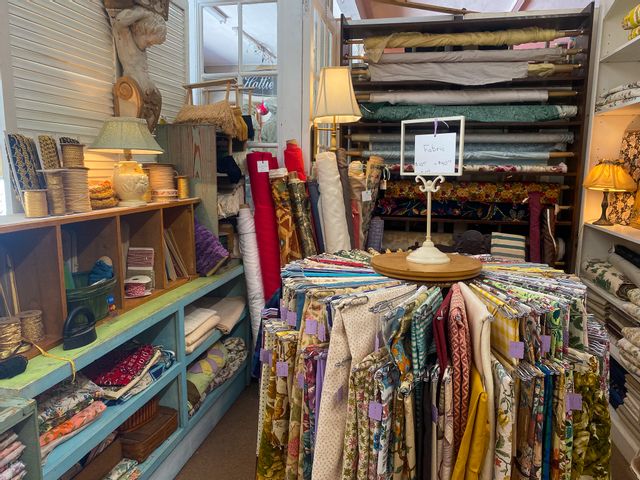 Shopowner, Joanna Sexton, is pushing her fabric out the door! With half-price sales ranging from $10-$40, come down to Hattie and Nan's for any and all kinds of fabric! This fabric is perfect for refurnishing, sewing clothes, curtains, table cloth, or getting creative and creating something beautiful! You cannot miss the giant rack of fabric, but in case you get lost looking at the many treasures, you can find this fabric selection directly behind her new items in the window display.
Like What You See?
If you like what to see, you know what to do! Come on down to Hattie and Nan's Antiques and Books, located at 521 14 Street W. here in Huntington! See the gallery of these new items by clicking below. To see the shop in its entirety, you'll have to stop in. This shop is open six days a week, 11 AM-5 PM (closed Tuesdays).
*Prices and deals listed in this blog are subject to change. Come down to 14STW ASAP to get the deal listed!*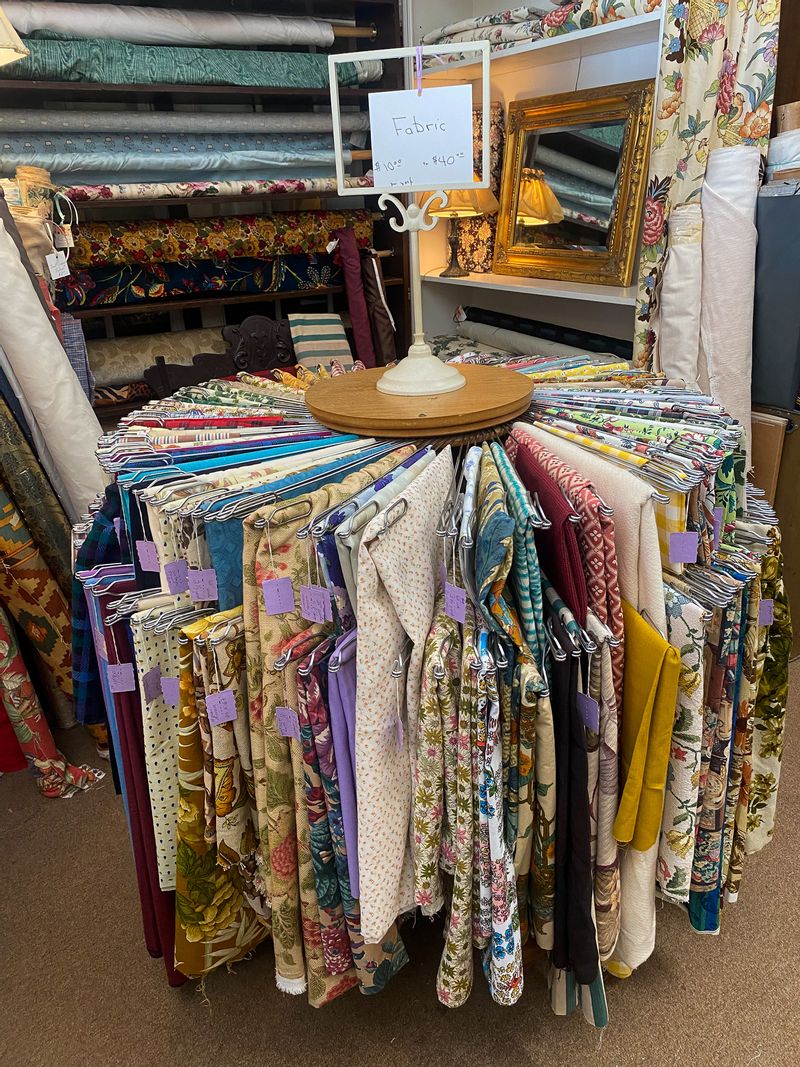 Click an image below to display the larger version.