---
The Central City Museum Treasures: A Singer for the Girls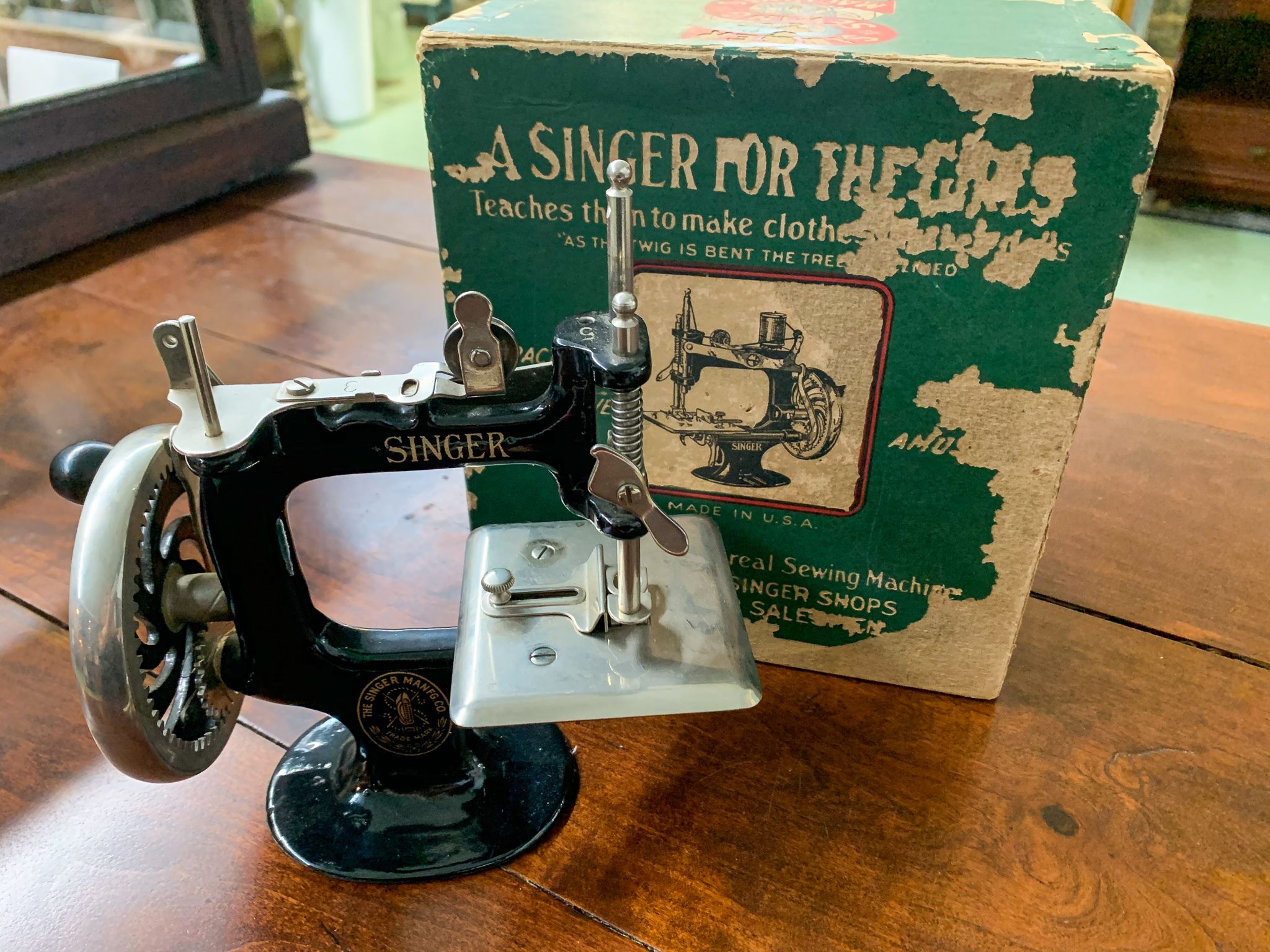 A Rare Product
This Singer Brand toy sewing machine was produced between 1914 and 1922, according to the ISMACS, an international organization that studies sewing machines. The product picture features its original box. Inside the box is the original manual, clamp, and singer needles that were stored in a small branded envelope. 
The Vintage Advertising
The advertising on the box says "A Singer for the Girls," followed by a quote that I actually like, which says, "As the twig is bent the tree's inclined. Practical and Instructive. Useful and amusing." 
According to an advertisement made by Singer, the toy was intended for young girls, but it was actually used more by college and business women for hemming and altering purposes. It was safe, convenient, and useful for its time. 
The Product's Original Intent
With the direct advertisement on the box, it's clear that the original intent was for little girls to learn how to sew and make clothes. The marketing was perfect for its time as it attracts children with its miniature size and also by saying on the box, "Teaches them to make clothes for their dolls." What little 1910s girl wouldn't want this cute machine to make doll clothes with? 
The Product Today
View the product in its entirety today at the Central City Museum located at 610 14STW!
If you're interested in seeing what this exact model is priced for on eBay, you can view that by clicking 
here.