---
July 16th Market Fair: A Hub of Local Talent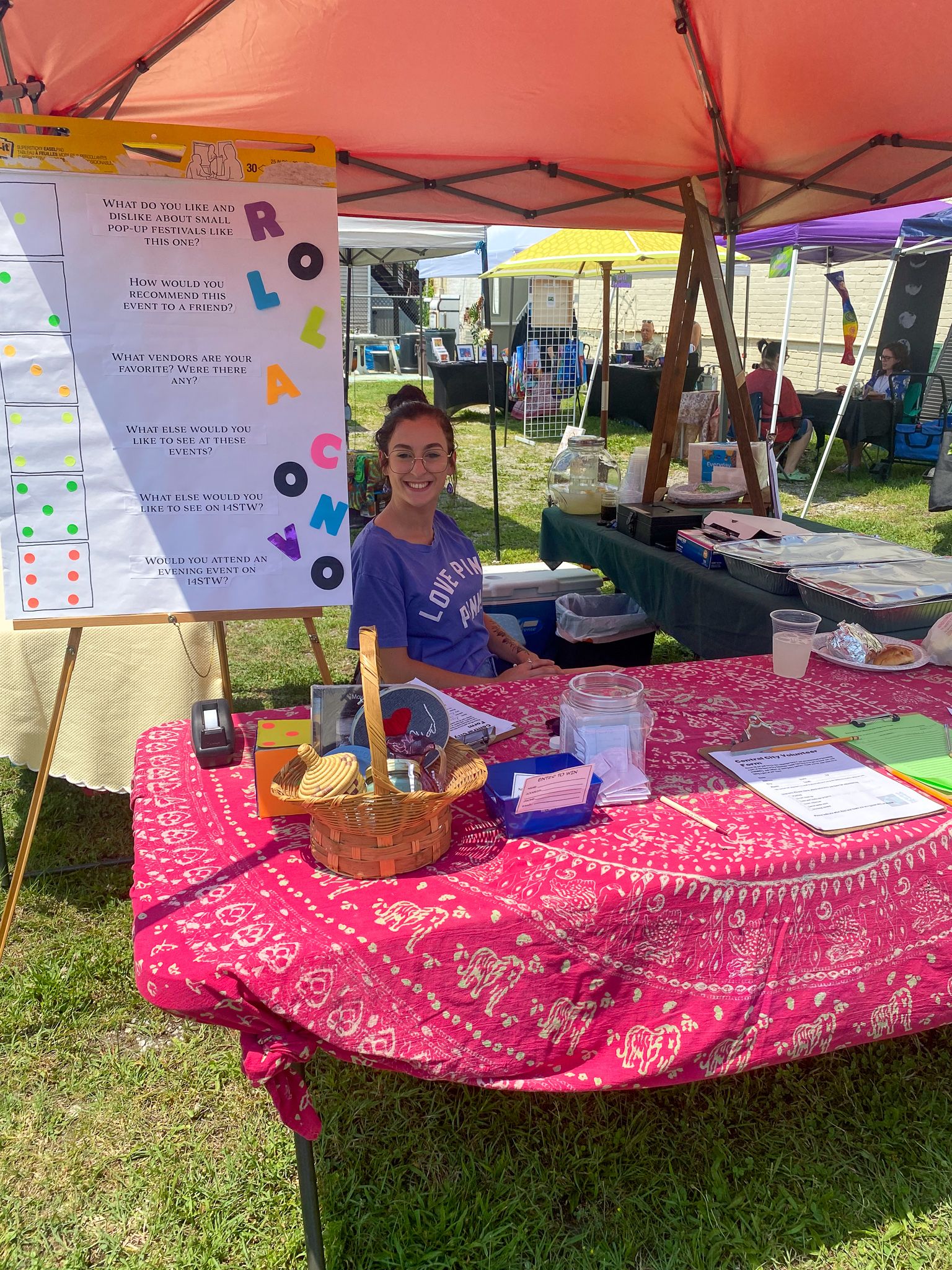 14STW hosted another Pop-Up festival!
While I (pictured above) am not full of as much talent as other artists and vendors at the Market Fair, I was able to set up alongside many talented artists and business owners at the Village Market Fair! On the corner of Jefferson and 14STW, you may have seen artists, craft makers, and local musicians this past Saturday. Featured vendors included: Jewelry by Jade, Efi Gianna Embroidery, Keyamo Onoge, Lisa Smith, ButterflyLOVE Collective, Historic Hippie, Joe Public Press, Kathryn Thompson, Strawberry Cow Vintage Clothing, and Moonlit Tarot Reading. Live Music by $5 Red and Keyamo Onoge. Pizza Rolls catered by The WOODS.
Kids and vendors share pick favorites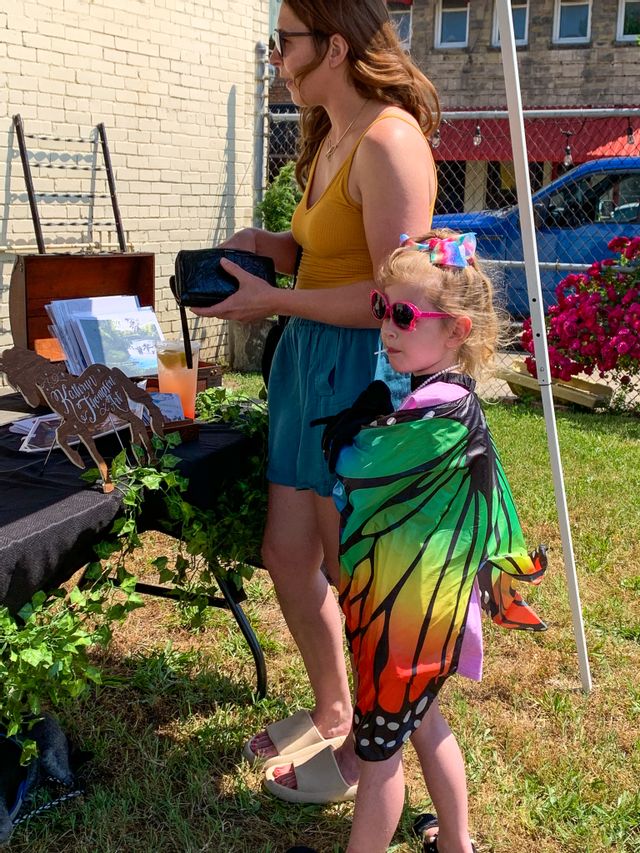 Local children on 14STW stopped in to check out the fun. After playing "Roll-a-convo" with me, they concluded that Patti Stewart and my table were the most fun and their favorite tables to stop at. The bright colors of Stewarts' bookmarks made their stop at her booth something special. 
Kay Cox, the vendor for the Historic Hippie, said Jewelry by Jade was her favorite vendor. "She is pure local talent, young and ambitious," she said. 
Join us at the next Market Fair to see your favorite vendors and talk to me to take a chance to win a raffle basket!

What do you want to see more of?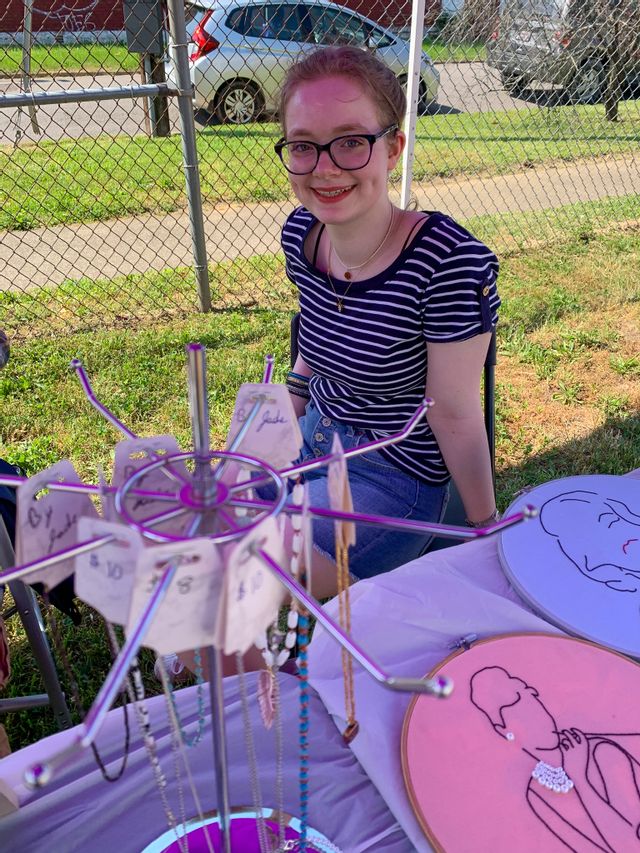 What activities or things would you like to see more of on the street? Kathryn Thompson, West Huntington resident, and local artist, said she wants to see more options for yoga, such as a class or business open up that offers yoga. 
What do you want to see more of? Submit your answers to me about it in the contact tab!