Calling for Community Input! Central City's Asphalt Art Project
in
Action on 14STW
---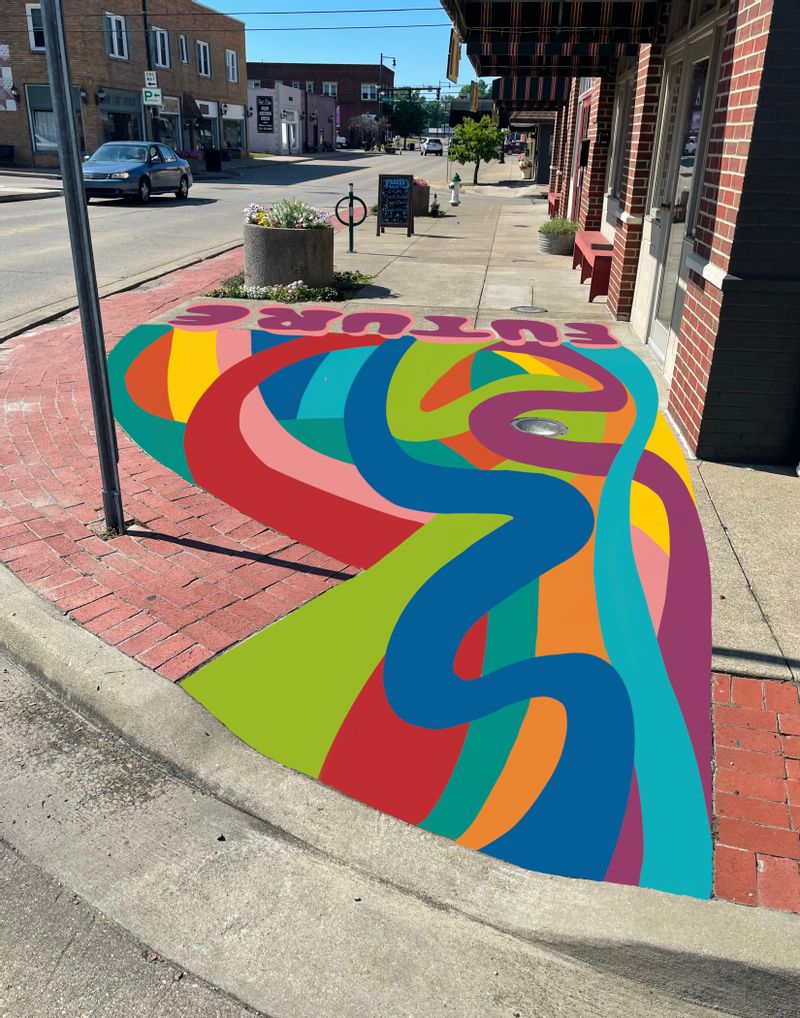 Help us choose the final design for Central City's Asphalt Art project. The West huntington neighborhood has come together with artist Chelsea Art to create these two designs as part of the City of Huntington's Asphalt Art Grant. The grant was recieve by the Foundation for the Tri-State from Bloomberg Philanthropies last year. 
Click the link below to voice your choice for the art installation on 14th Street West in Central City! 
Design #1: "Past, present, future"
feature bold colors and free flowing lines with a message 
Respect the past, look towards a bright future
Design #2 "Threads of the Past" features a woven design to represent the comfort and closeness that neighbors feel towards the past, while the negative space leaves room for the future to show through the fabric of the neighborhood. 
Love this project? Stay connected to Central City by joining our weekly newsletter and signing up to volunteer with the project.