Preserving Art, Culture, and History
---
West Virginia Glass Towns by Dean Six: A short review
After many meeting with Earl Ray Bush and learning some history about glass manufacturing in Central City, I was curious to learn more, so he loaned me a book titled, West Virginia Glass Towns. The book, written and documented by Dean Six, contains 20 years of research on glass manufactures throughout the state. With cities and towns listed in alphabetical order, the author created an easy to read, yet interesting, book that can be a tool for learning about the rich history of glass manufacturing throughout West Virginia. 
The author, Six, met Bush through their interest in pottery. Bush said he used to collect Stoneware, and he met Six, where they discovered they both had an interest in glass too. 
While reading the book, I clearly became intrigued with the Huntington section, where many of the factories I learned about with Bush were listed. While it may be a strong and deep-rooted history for Central City, since my moving here, I did not know there were so many glass companies just in Huntington. Bush explained that some glass companies were successful, and some were just a "fad that died off quick."
Six's book is worth the read if you're curious of the past industry that made Central City boom economically. 
Glass Brick Company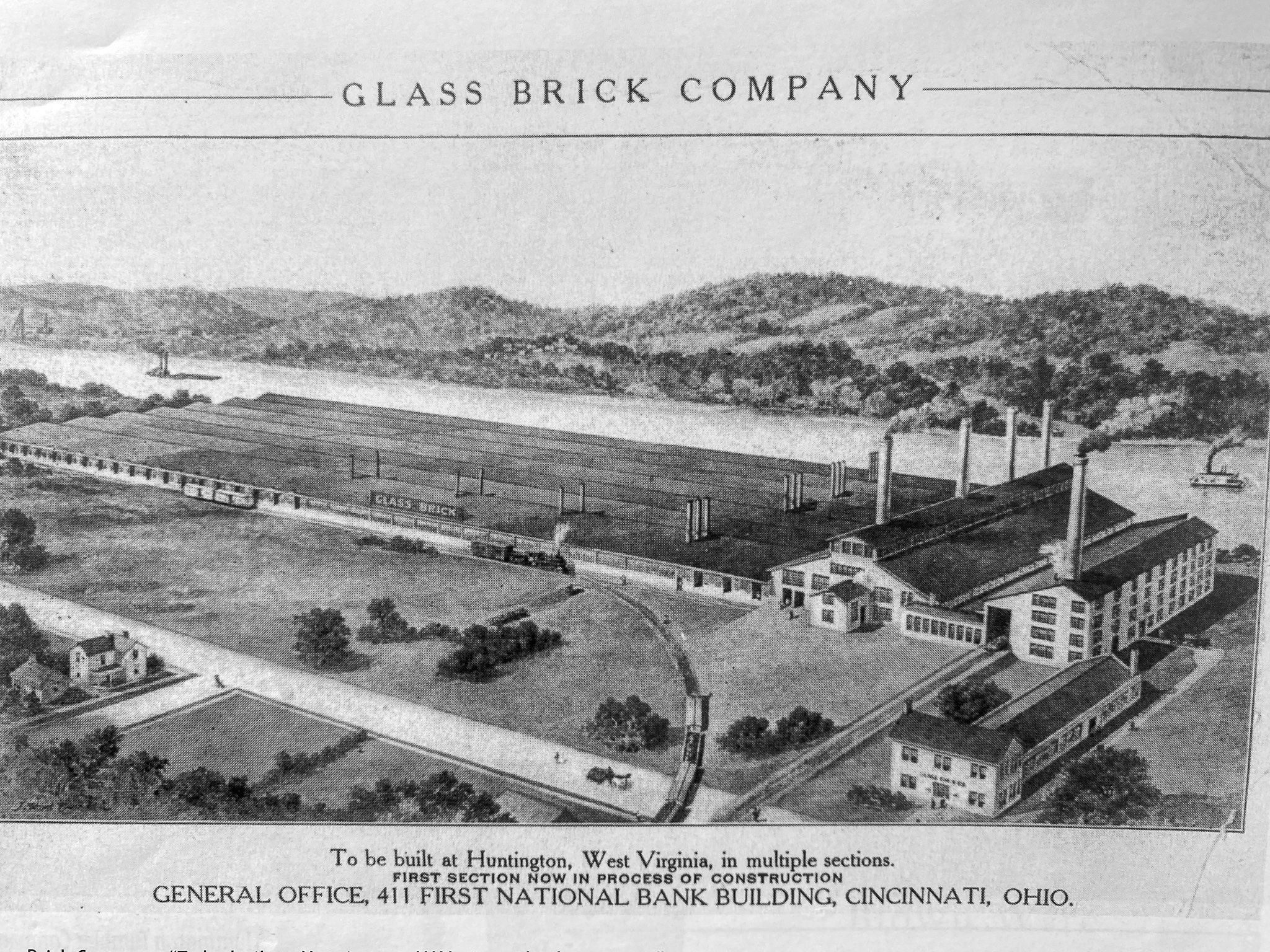 (Photo Source: West Virginia Glass Towns, 2012)
"The Glass Brick Company was here in Huntington," Bush said. "I believe it was B.W. Foster who invested stock into the company. He was a guy who backed a lot of smaller companies like Glass Brick Company, but it didn't last long." According to Six's book, the Brick Glass Co. lasted from 1915 to approximately 1920, and specialized in making glass bricks.
To learn more about glass history, check our Six's book. To see glass displays and learn about the local history of glass, come to 14STW and visit the Central City Museum!