Calling All Volunteers!
---
Old Central City Days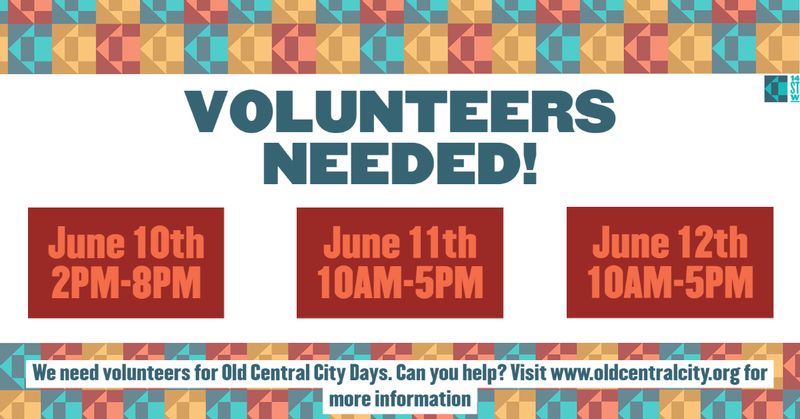 We are needing volunteers for Old Central City Days. Support the district by helping us out with directing people to vendor, food, and restroom areas, and setting up and breaking down as you are able. We want our volunteers to also be able to enjoy the fun with everyone else, so please share this volunteer post with your friends and family to see if they would be interested too! To sign up and be a volunteer, fill out the volunteer form below. Contact us with any questions and follow our Facebook Page for constant updates on Old Central City Days and the summer action on 14STW!