Preserving Art, Culture, and History: Shop Feature
---
Hattie & Nan's Antiques & Books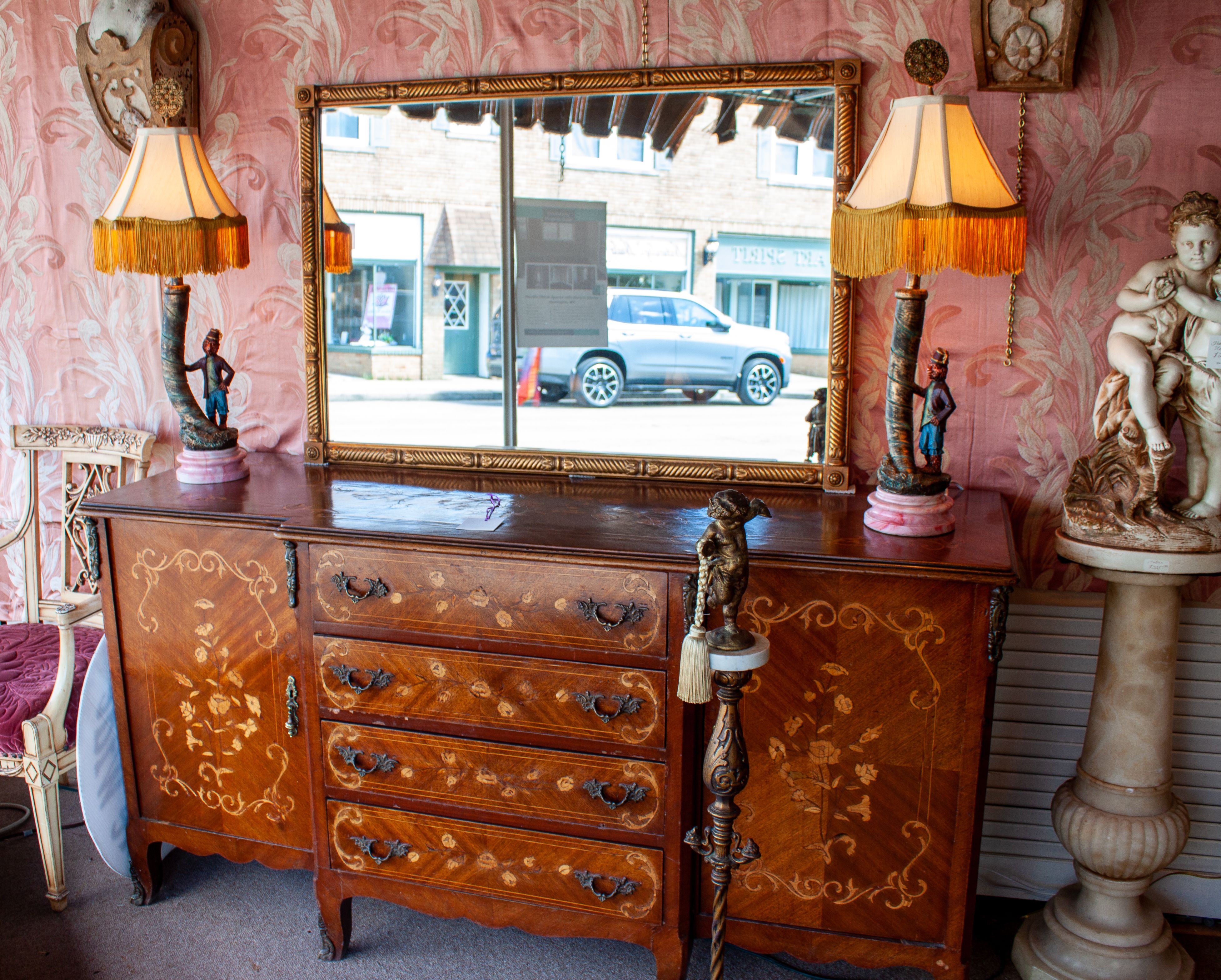 While walking down 14STW, this French inlay cannot be missed as it sits in the window of Hattie & Nan's Antique and Book shop. Shop owner, Joanna, said the beautiful piece of furniture is guessed to be a remake of an early 20th century model. Joanna said she thinks this piece has many different uses, which is what makes it so special. 
An Inside Look: The Cabinets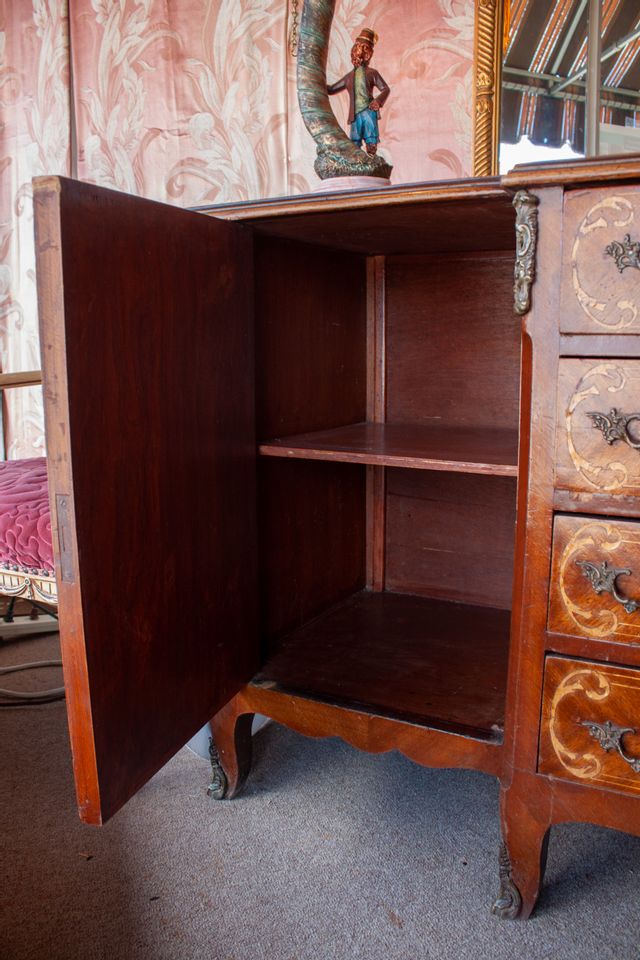 This piece has two cabinets with shelves on this inside for storage purposes. If you wanted to use this as a dresser in your room, the cabinets could be handy in storing bedroom knickknacks, shoes, valuables, and even more clothes! You could also use this to store chinaware or antique dish sets. The possibilities are endless with this.
An Inside Look: The Drawers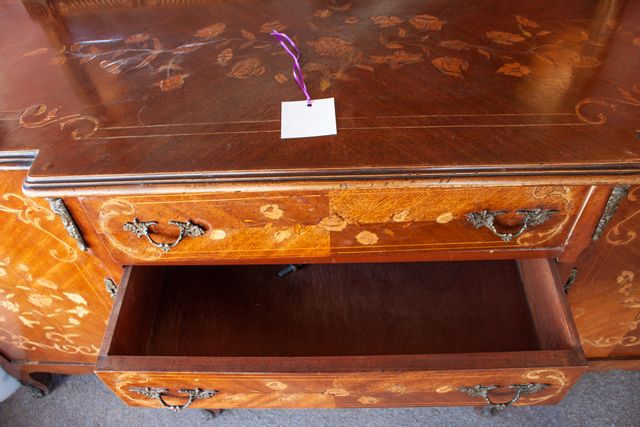 When you open the drawers, you can definitely tell it is an antique. It has a solid, stable built and the drawers did not seem flimsy or easily breakable like some furniture I have ran across. The handles are also strong and sturdy and can be easily replaced or refurbished, although they do not seem to be rusted or discolored. The drawers are big enough for laundry, but also small enough for jewelry or even kitchen or house supplies. Joanna mentioned that this could even be used for a buffet, and the drawers could store kitchen utensils or tableware. 
An Alluring Design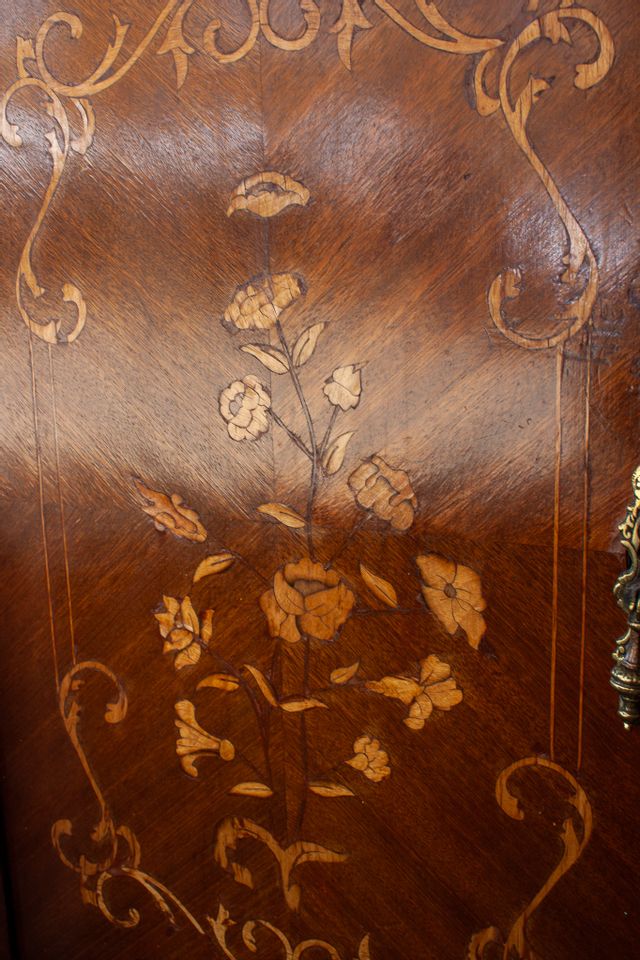 The French inlay floral design is unique and alluring. Joanna described that the design was inlayed into the furniture whenever it was produced. It adds texture and beauty to a piece, but also a more feminine look. The floral design, in my opinion, is eloquent and could be the deal closer on this piece.
For only $1,300 this French inlay can be YOURS! Stop in at Hattie & Nan's and see Joanna today. Subscribe to our newsletter for an easy read of my blog posts and to see a sneak peek at Joanna's summer furniture next week!