Preserving Art, Culture, and History: Glass in Central City
---
Friends of Glass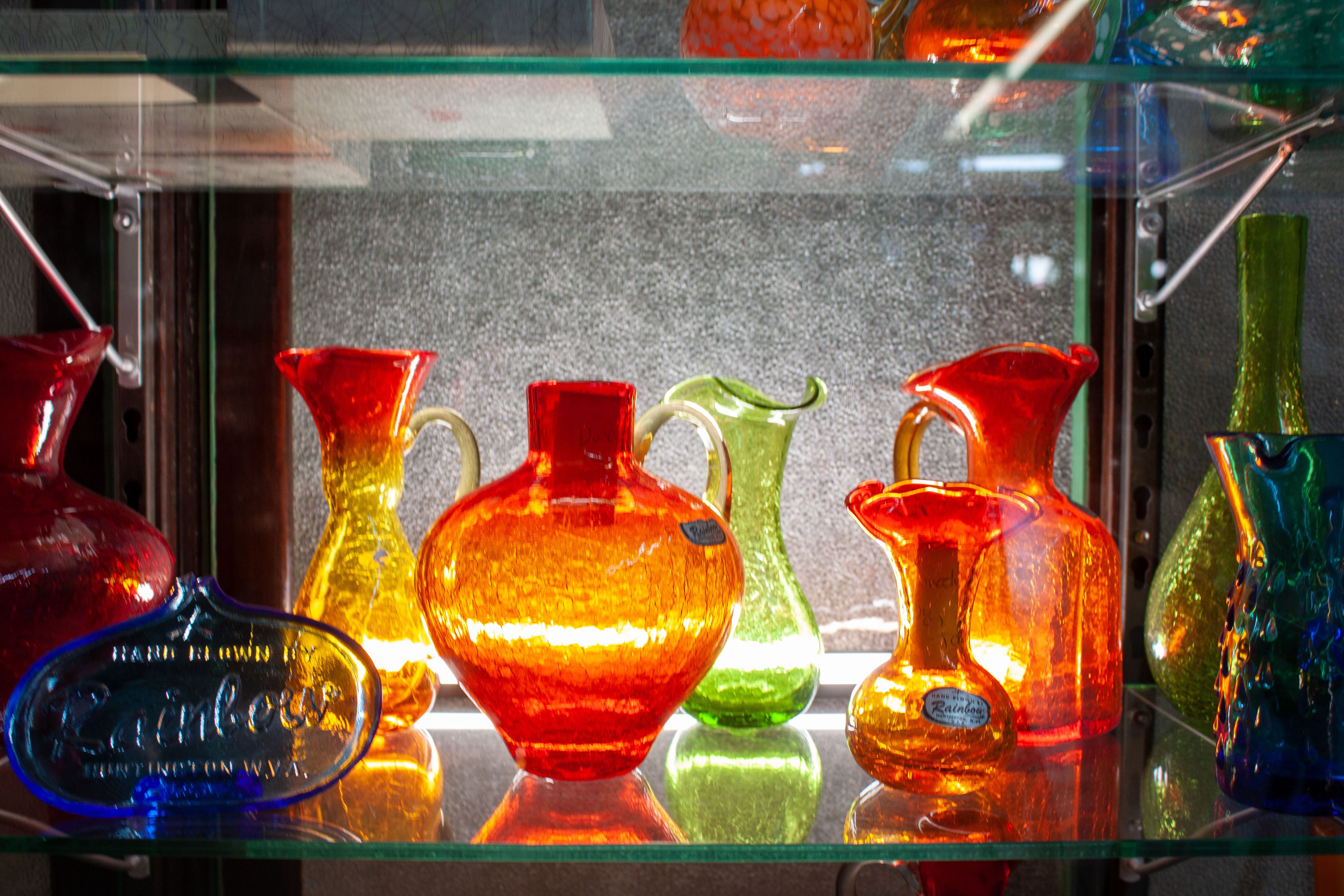 Historian Earl Ray Bush grew up near Central City his entire life. He was fortunate enough to have learned about the art of glass blowing as a young man, he said. His grandmother collected glass, who he said enjoyed the vibrant orange and ruby red glass from Rainbow Glass Company. Bush said he knew many glass blowers at a young age, and two brothers who were glass blowers lived just around the corner from him. 
"I was friends with two glass blowers and knew them pretty well," Bush said. "Jerry Stinner and his brother were both glass blowers. Stinner worked at Rainbow Glass as a glass blower. His brother and I ran around together when I didn't even have a driver license. We'd go over and pick up his brother at Rainbow because he worked evening shift. Sometimes we'd park outside and you can see in through the mesh fence, similar to chain-link, and you could watch them work. They were have a gatherer and the guy would take the pipe and get the glass on the end of it out of the vat and take it over to a bench where they would work the glass on the blowpipe."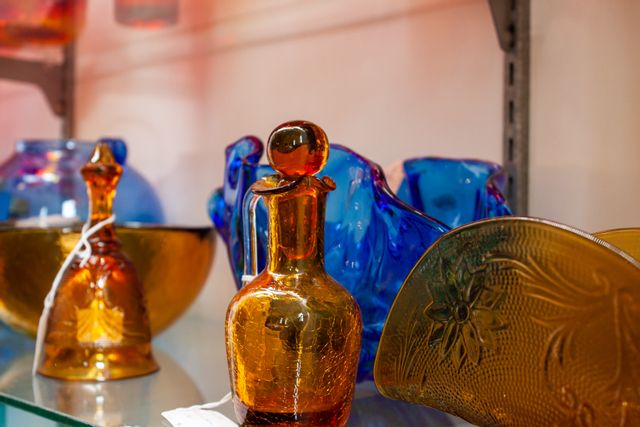 Bush said the glass blower would work the glass until it appeared to be soft and able to shape and form. Rainbow made many bottles and finials, like the one pictured to the right. He said that once he heard his friend Stinner making a strange noises from his home one day many summers ago. 
Bush said, "One day I heard while I was working on my car outside, it was like a eek, eek, eek, eek, eek and when he came out on his porch I said to him, 'What in the world are you doin' with it Jerry?' He said to me, 'We are making the stoppers fit down in the piece of glass, and each piece is different and I have to work that it.' And he explained no two bottle or stoppers are made the same, they are all a tiny bit different."
Check out the Rainbow Glass Exhibit in the Central City Museum today! Subscribe to our newsletter and check back tomorrow for more blogging!!