Preserving Art, Culture, and History: Glass in Central City
---
Benjamin Pinkerman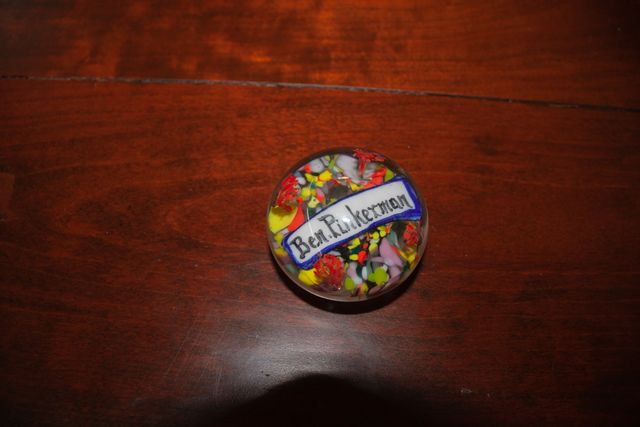 Happy Friday! While talking to Earl Ray Bush earlier this week, I got to learn about a local glass blower that Bush was lucky enough to find and own some of his personal blown glass pieces. Pictured is one that was actually a gear shift knob, made by Benjamin Pinkerman, and is now sitting in the Central City Museum. 
"He was one of the best glass blowers at Huntington Tumbler," Bush said. "He lived out in Harvey Town, but what are the odds of finding something with the man's name on it? He made two. He made one for himself and one for his brother, and it is in South Carolina and I can't buy it."
Pinkerman is also known for his beautiful canes that Bush also has a few of. 
Read more next week on antique glass and glass blowing as I count down to Patti Blenko's visit to Central City on May 21st!