---
Lauren Kemp, Executive Director, received the award in in Malden, W. Va.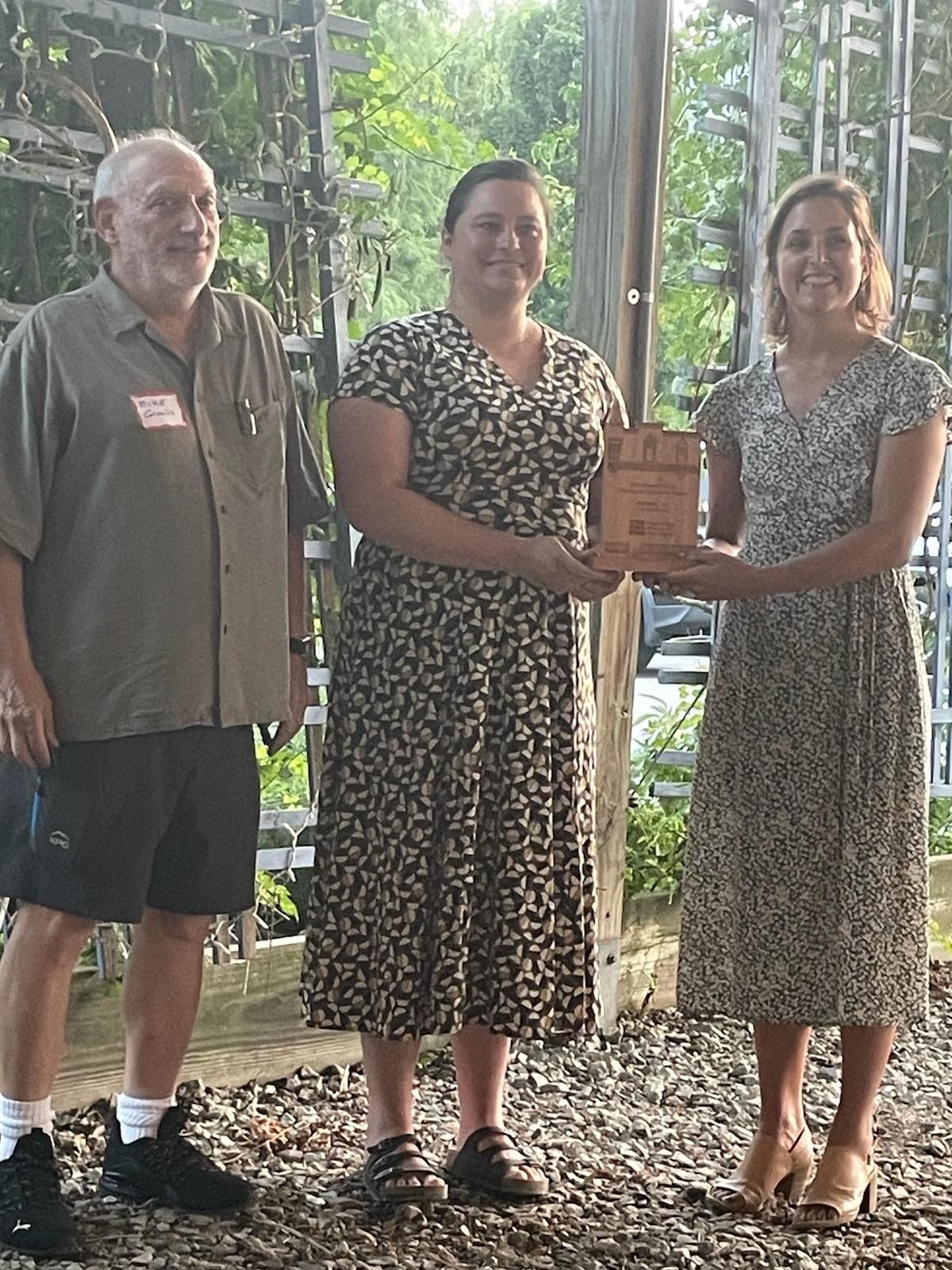 What is the Downtown Preservation Award?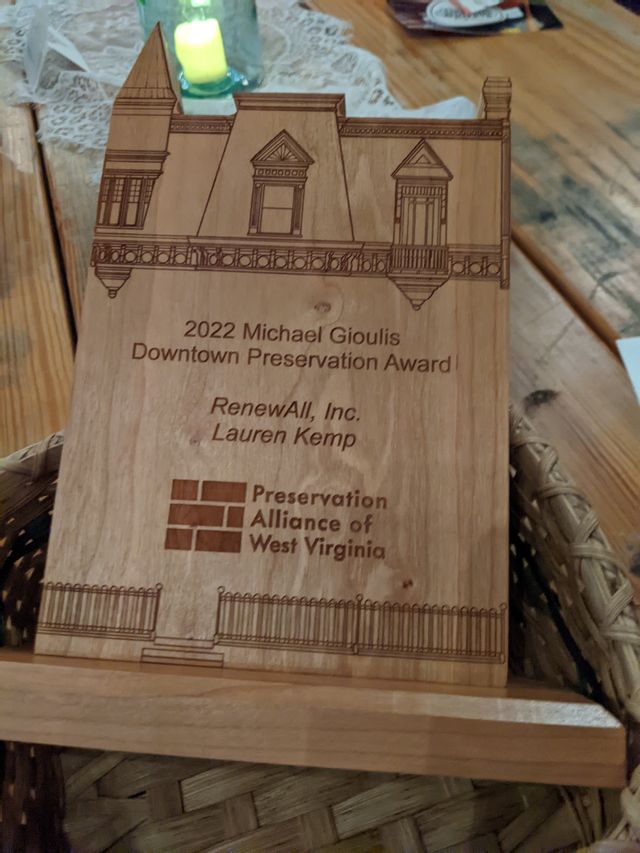 From the Preservation Alliance of West Virginia, the Downtown Preservation Award is made to honor historic preservation projects every year. This year, RenewAll Inc was selected to receive the award for the work to revitalize 14STW and the West End of Huntington. 
Lauren Kemp, Executive Director, said she started this work at RenewAll in 2020. "I'm most proud to receive this award that coincides with our work so early after starting the organization," she said. 
Why is this so important?
Not only does this award recognize our work on a state level, but Kemp hopes it'll help continue the revitalization movement on 14STW. 
"I hope this can bring us more resources and help with our Mainstreet America district plan," Kemp said. She said the River-to-Rail Initiative worked for three years to launch a Mainstreet America program that would create an institution for continous communtiy and economic development in West Huntington. 
For those who don't know much about the non-profit, RenewAll sits a 725 14STW and is an organization that was created in August 2020 and leads the movement to strengthen the commercial district known as Central City through preserving history, promoting arts and cultural tourism, coordinating events and programming, and welcoming new businesses and economic opportunity. 

A Quote from Mayor Steve Williams
In a post Saturday, Mayor Williams stated, "RenewAll, Inc. is poised to transform 14th Street West and the surrounding neighborhood into an inviting place for the creative community to share goods and services with visitors from across the Appalachian region. We have known for many years that this area's historic architecture, museums, shops and a vibrant collective of local entrepreneurs and makers can be a driving force for our community. This prestigious award from the Preservation Alliance of West Virginia is a testament to RenewAll's commitment, planning and implementation of this strong vision.




Keep following our revitalization movement here on our website and Facebook and Instagram.