Preserving Art, Culture, and History: Shop Feature
in
14STW Shop Features
,
shop local on 14STW
,
turn-of-the-century cabinet
---
Hattie and Nan's Antiques and Books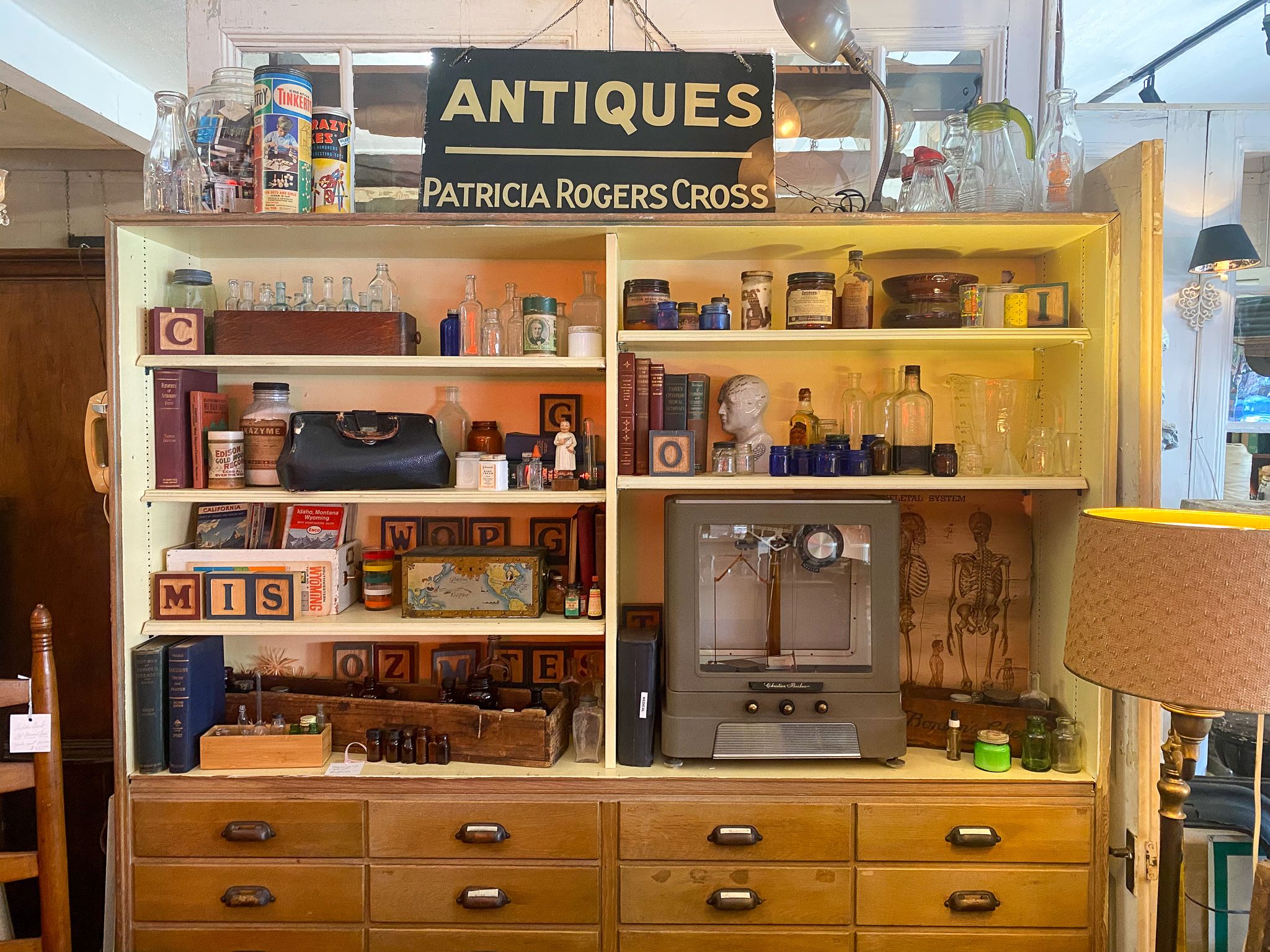 Hattie and Nan's Antiques and Books is well-known for selling…books and antiques! Once you enter the store, you can instantly learn that Joanna's shop is much more than antiques and books. Each object has a special history- a story. The image above is a current item for sale at Hattie and Nan's and is a turn-of-the-century prescription medicine cabinet!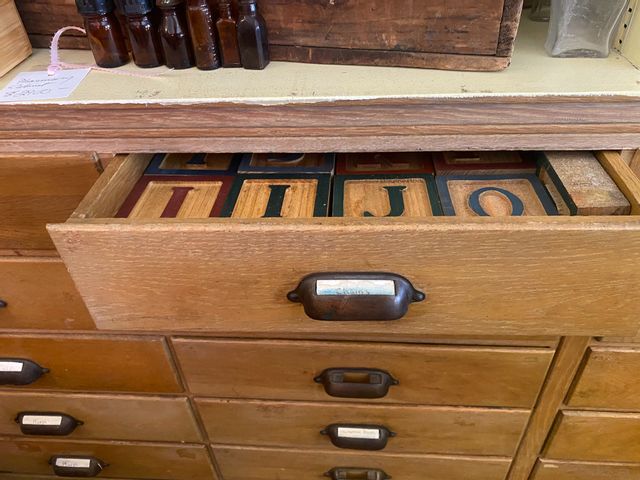 Joanna guessed that this particular model is at the latest, designed and made in 1902. Something unique are the many drawers and the ability to custom label the drawers. This cabinet would have once been used in pharmacies. As usual, it's been placed in the store with many items on it, showcasing its ability to be many things besides a regular prescription cabinet.
Like what you see?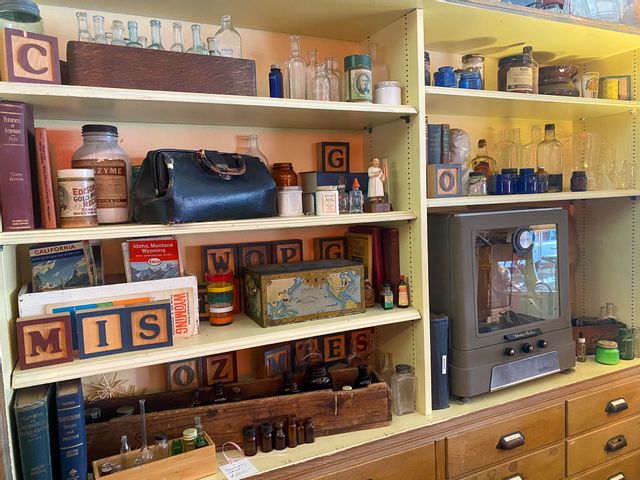 Hattie and Nan's is located at 521 14STW. Bring this story to life by going down to Hattie and Nan's and checking it out in real life. Currently priced for $2900, this medicine cabinet could be yours to take home!
*The prices listed are subject to change after time passes.*