Preserving Art, Culture, and History: Shop Feature
---
Adell's Antiques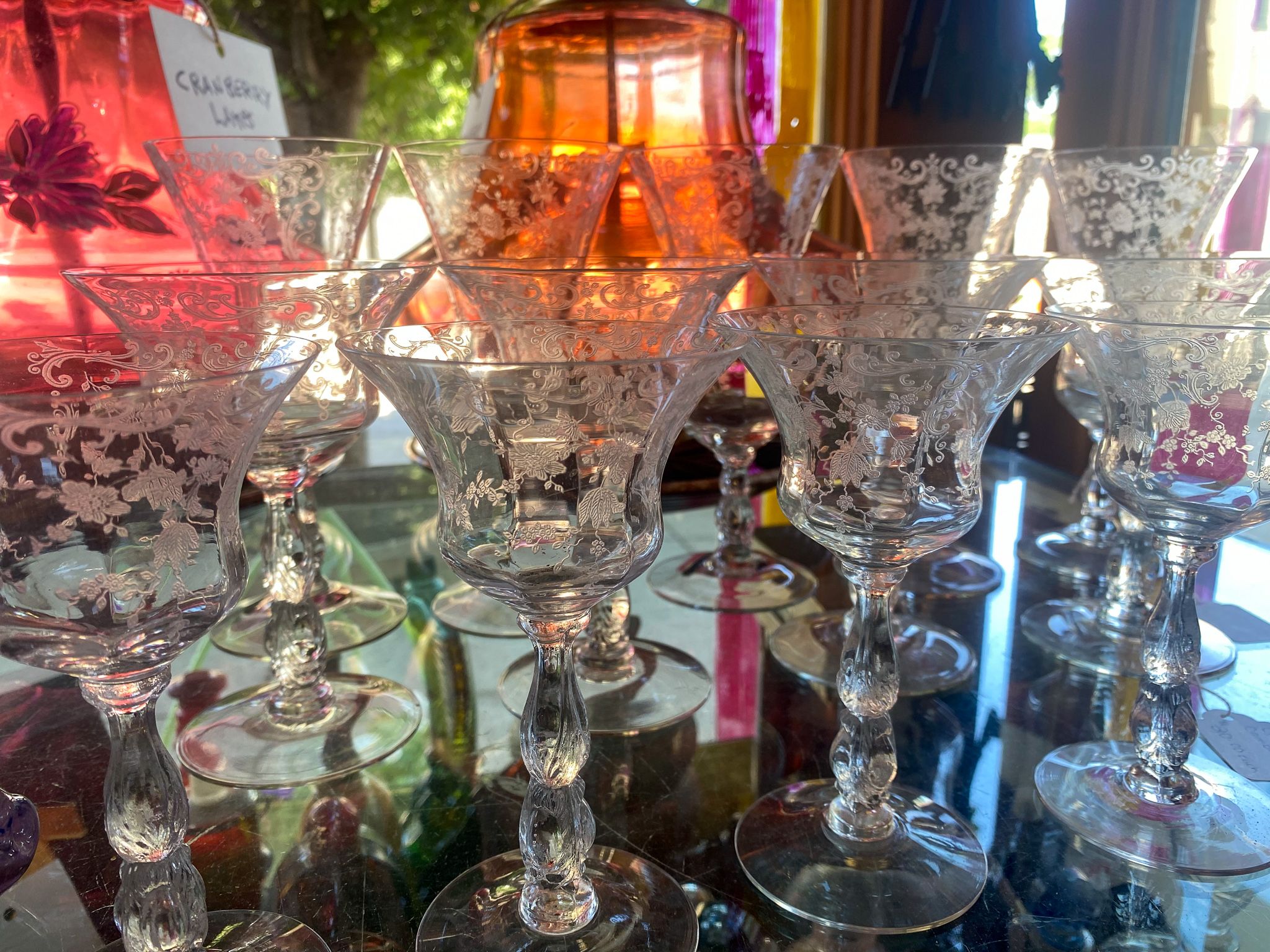 A metal, light green welcome sign that is near a city-planted tree sits on the sidewalk on 14STW. The building that sits behind the sign has a white, double-door entryway, with one door already open. Inside sits a friendly man, who welcomes and speaks to everyone who follows the sign into the store.  
Although he has been antiquing since he was a teenager, Dave Coster found an interest in opening an antique shop 11 years ago, and finally opened Adell's Antiques on 14STW. Coster said the name of his store is named after his mother.
"The name 'Adell' is actually my mother's middle name," Coster said. "Her name was, Elizabeth Adell Steele, and a named my antique business in her honor, and now it's in her memory because she died in '07," he said.
The shop sits on the corner of Jefferson and 14STW, with windows that are painted with store advertisements and flags that can be found hanging on the side, inviting all to the shop. Coster and his store manager, Kim Cuum, are known to be hospitable and are well-known in the Huntington Area.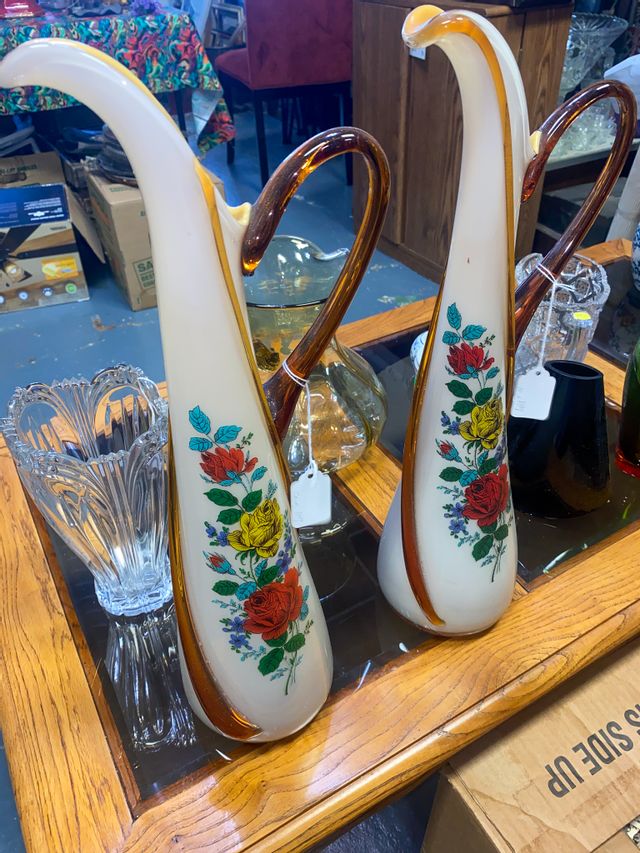 The shop is full of lots of glass, and according to Coster, Blenko pieces are what he has the most of, but his selection isn't limited to just the one glass manufacturing. He said customers often buy high-end glass pieces, furniture, and things like high-end dishes and dish sets.
During our conversation, Coster greeted every customer to come into the store. One customer, a local visitor on 14STW, and a friend of his, stopped in to talk to Coster and look around the store. A different customer, who had some things to offer to sell to Coster, wasn't turned away but invited to share his finds with Coster and his visiting friend. While the man dug through his backpack of random finds, Coster talked to him like they were friends also, and soon, I found myself also huddled around the man's findings trying to see what he had to offer. As a new visitor to the store, I was shocked to find myself so comfortable and relaxed with the workers and other customers. Not often do you get to go into a shop and be treated like friends and family, but at Adell's Antiques, Coster and his staff show that good hospitality is a trend on 14STW.
Like what you see?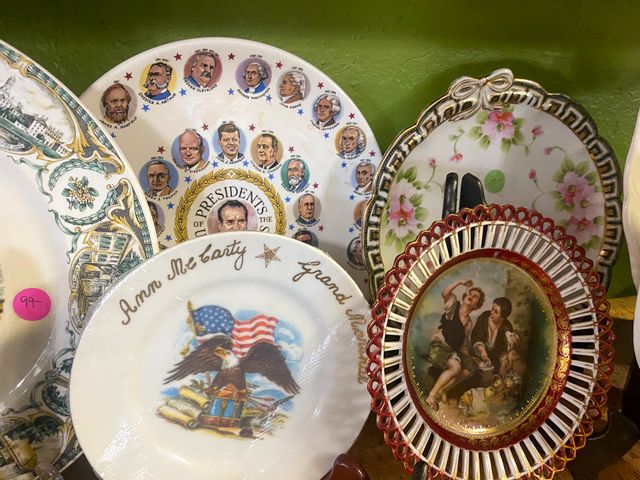 Adell's Antiques can be found at 701 14STW in Huntington! Come down to Coster's shop from 10 AM-4 PM this Thursday, Friday, and Saturday, and see what deals are going on. Keep up with Adell's Antiques on our page!