Preserving Art, Culture, and History: Shop Feature
---
Sloane Square Gallery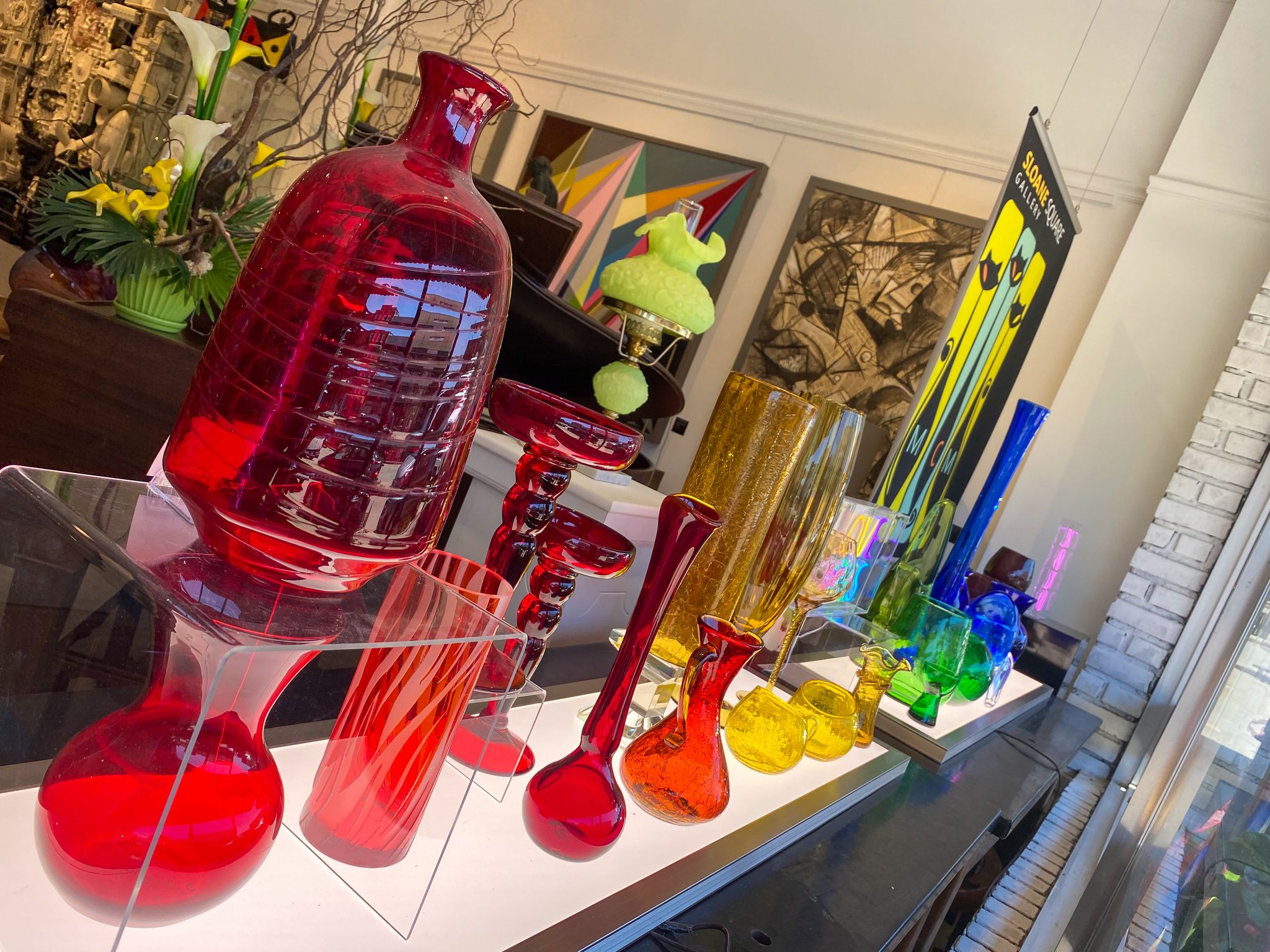 Some places catch your eye by the bright lighting and fancy signs, others capture you with bright colors and fun music, but Sloane Square Gallery does it all. For those that haven't experienced Sloane Square Gallery on 14STW, owned by Jamie Sloane and Jimmy Hobbs, it sits across from the Village Antique Mall, inviting guest with open arms. Visitors such as Michelle and Noah, who recently moved to Ritter Park, love the Sloane Square Gallery to get new jewelry, and when they wondered into the gallery for the first-time last summer, they've loved it so much and have been frequent customers since.
"We were just checking out the places and saw this gallery, and were like, 'let's go check it out.'" Noah said when talking about his first time entering the shop. "We were met by the nicest man in the world, and we quickly felt like family after talking to him."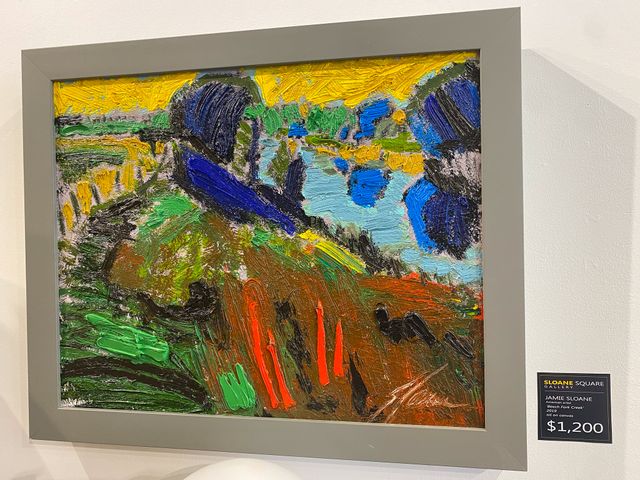 The couple explained that they had actually purchased their engagement ring from the shop, as Michelle enjoys unique jewelry and wanted something that wasn't "too traditional."
"It's got this amazing detail and it's handmade and just a classic. I'm obsessed with it," Michelle said. Noah added, "I was looking for a ring for her that wasn't traditional, so I talked to Jimmy about it and he had a few things, and I went through around 16 rings and picked out the Topaz ring." When the couple came to the store together to look for a ring, Michelle had picked the ring Noah had discussed with Jimmy and it was considered fate for them to purchase it.
The couple said the artwork by Jamie and the classic frames are what captivated their attention from the window while they were standing on the street last summer.
"It definitely catches your eye," Michelle said. "I love that it's like a gallery and a store. Its fluent and changes often, but it has the same aesthetic and still, everything is pretty, and it's nice to come look and buy pretty things."
Noah comes more often than Michelle he said, because he has a less busy schedule. He often comes to talk to Jimmy and Jamie and hangout at the store with them and listen to the classy music.
"It's something we're like different every time I can find little, like peaceful nooks and rooms where like, I can see just see his effort to the design of the room. And then you have a lot of Jamie's art, which is just some of the most unique and interesting (art)," he added.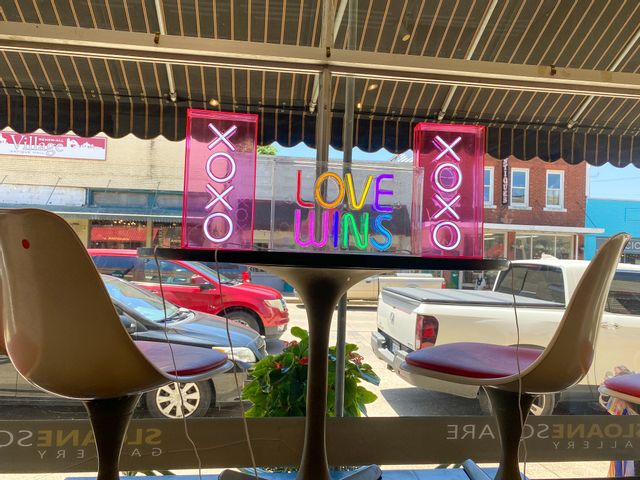 Michelle and Noah have considered Jimmy and Jamie friends ever since their first interaction with the shop. The shop keeper's hospitality is why Noah says they keep returning.
"Yeah, it's like, one of the best boutique experiences you can ever have," Noah said. "…they talk about going and shopping for a wedding dress and how they make it this whole experience. Like, you don't have to buy a wedding dress, you buy anything at all, you can just come here and enjoy the atmosphere and they treat you so great," he said.
Come down to 14STW this week and check out Sloane Square Gallery TODAY! Located at 611 14STW