Preserving Art, Culture, and History: Action on 14STW
---
Artists' Reception Countdown!
(This event has now passed) 
As we clean up and wind-down from Old Central City Days, I wanted to take the opportunity to continue to countdown to our upcoming events on 14STW! If you're wondering when the fun will stop on 14STW, it's not looking like it's going to be anytime soon! This weekend, three artists will come to the Village Antique Mall and sit with their displayed artwork, allowing the community to have a meet and greet session. As you probably know, the Antique Mall hosts different artists in the upstairs every month, and displays their artwork for an entire month. Community members have the chance to buy and see their artwork during the time it's up and at the end of the month, there's a chance to meet the artist! This month, we had three artists' work on display and all three artists will be present this weekend. Each day leading to the event, I will post some fun information about each artist and preview their work through the website so keep a close eye out for all the details! 
Lisa J. Smith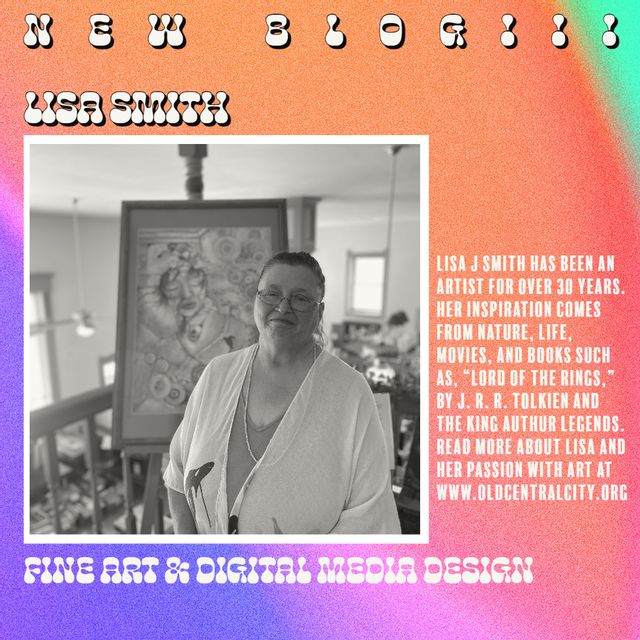 Lisa J. Smith has been an artist for over 30 years. Her inspiration comes from nature, life, movies and books such as "Lord of the Rings," by J. R. R. Tolkien and the King Arthur Legends. Lisa loves to work on paper with paints, pencil and ink. Smith holds an associates degree in Fine Arts, and a degree in Digital Media Design with an emphasis in Virtual Reality.  
A Few Words From the Artist
Currently Smith has three pieces hanging in the upstairs of the Village Antique Mall. She lives in Kentucky and loves to call the state her home. After traveling through much of the United States, and living in the mid-west for a few years, she chose to return to Kentucky, where she intends to stay.
"Creating art that inspires others has always been my passion," Smith said. "Creating other worlds of art is also my passion." She hopes her art inspires others to be creative.
Come and see Smith's artwork on display TODAY and will be on display until the end of July!