Preserving Art, Culture, and History: Shop Feature
---
Hattie & Nan's Antiques & Books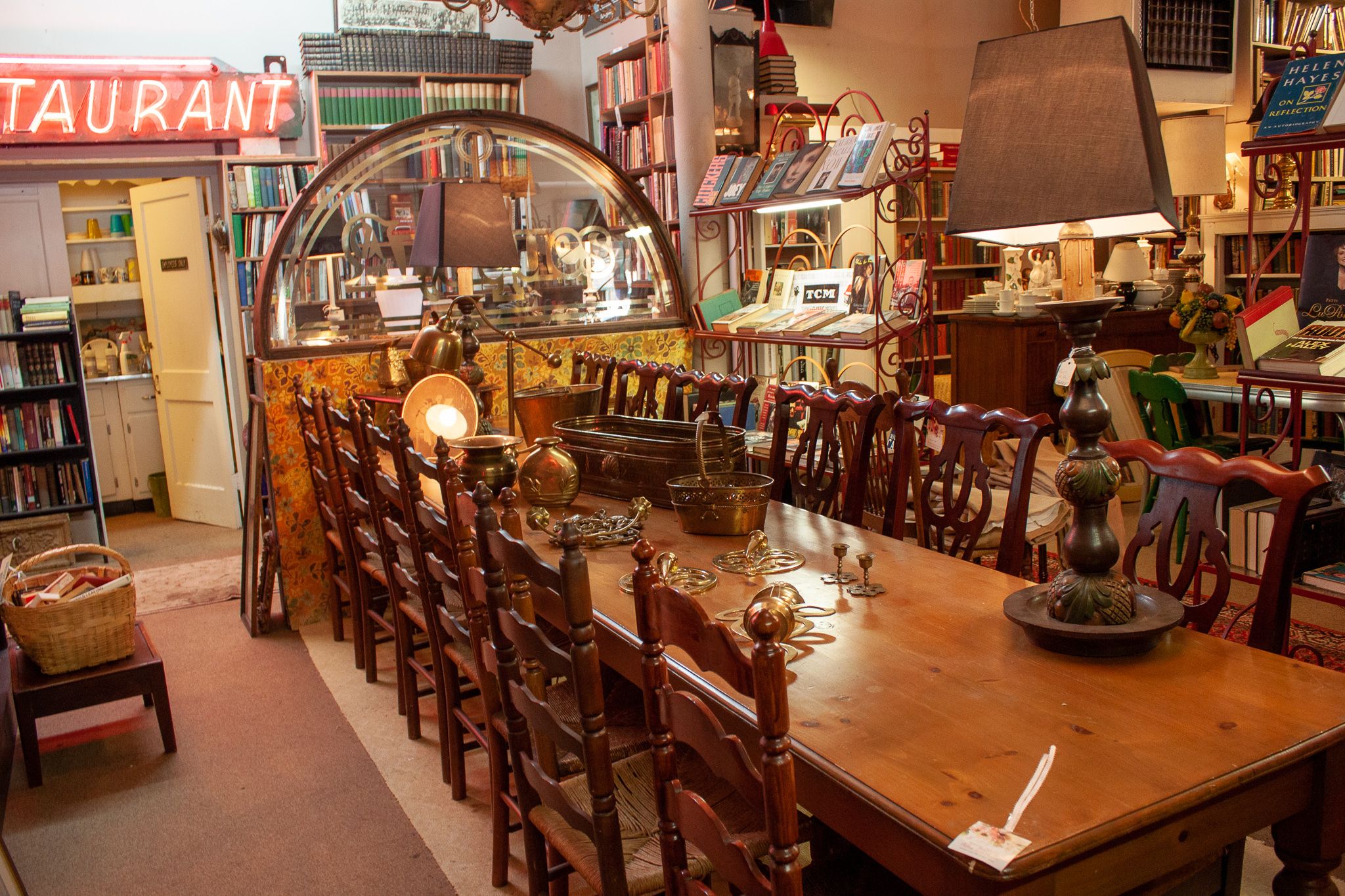 12' Pine Table: A wooden steal
This beautiful 12 foot pin table sits within Hattie & Nan's Antiques & Books store on 14STW. This solid wood table is a long table that can be everyday use or decoration. It's size makes it a wonderful display and the color of pine can work nicely with most room designs.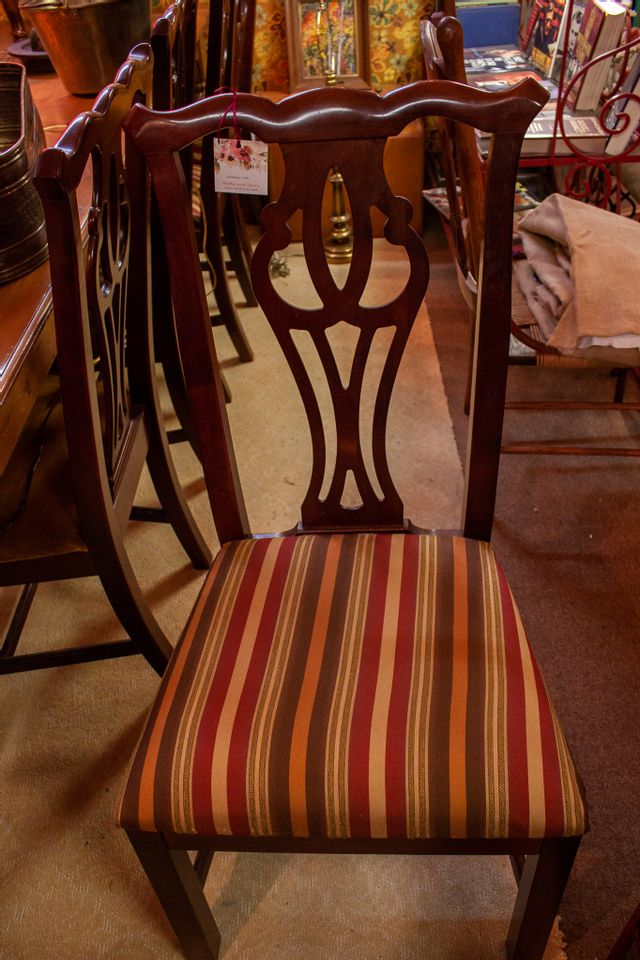 Two different sets of chairs sit around the table at the shop. The one price is the one pictured to the right. The chair has a more modern look but matches the color of the table perfectly. It also has a comfy, clean cushion. For this set of six, Joanna has currently  marked the chairs for only $1250.00!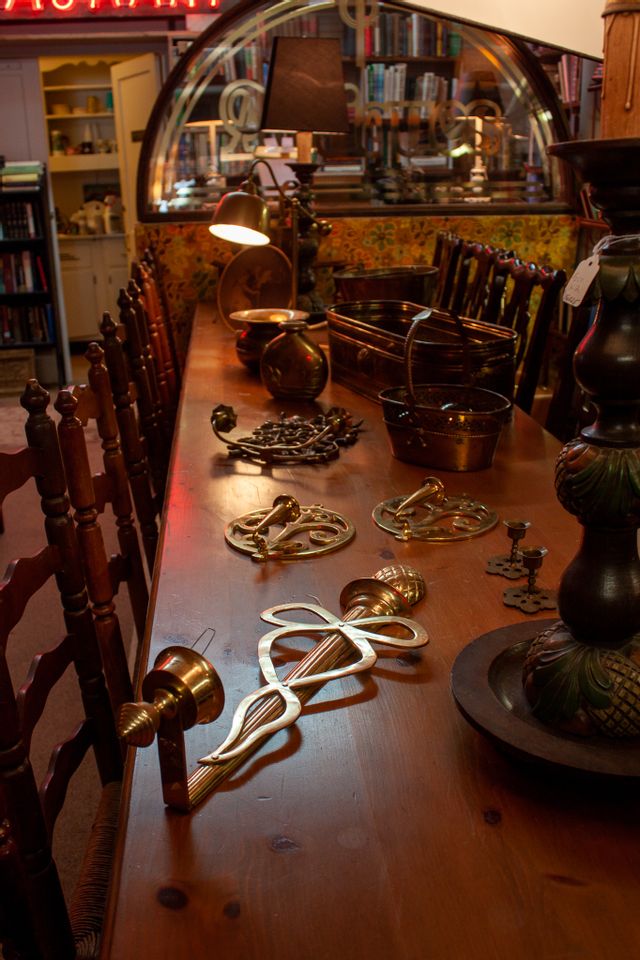 The table is currently for sale at Hattie & Nan's for $1395.00. Across the table are more items Joanna has for sale. 
See something you like? Come down to Hattie & Nan's and talk to Joanna and Cathy about current prices!
*Prices listed are only the current prices. Prices may change overtime so make sure to run down to Hattie & Nan's ASAP to get the advertised price before it changes!*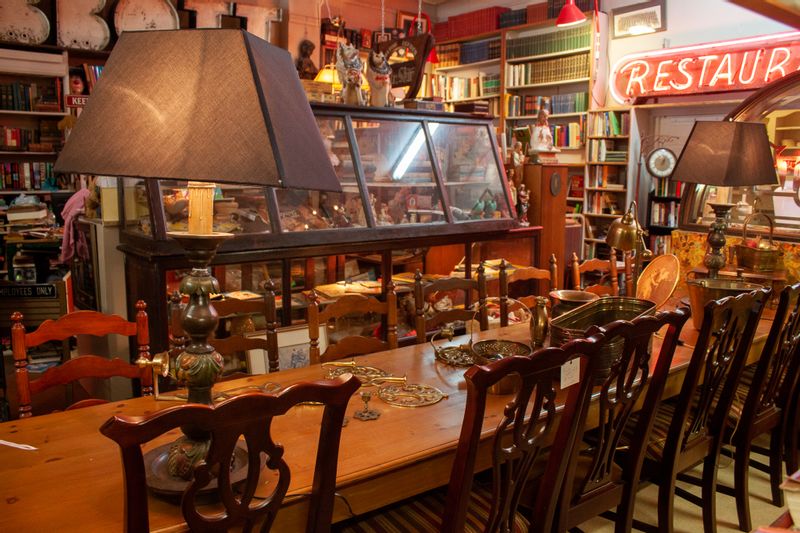 Click an image below to display the larger version.