Winter Arts Fest - This Thursday March 3!
---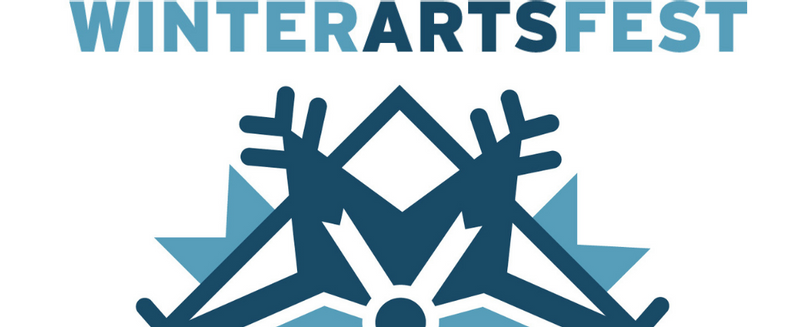 There is so much to see at the Winter Arts Fest on March 3 from 4-7:30 PM! How can you see it all? Here are some tips about how to get to all of the destinations.
🚗There is always free parking on the street and behind The Wild Ramp or Central City Gazebo.
 ↔️ Look for the directional signs, festive lanterns, string lights, and check-in at your first location for an event program.
🍿Find a snack at the Wild Ramp's Online Food Hub location and meet two artisans... Cross the street and Meet Linda Childers, a watercolor artist and learn about her WV Puzzle Project at the Wild Ramp's Market Location.
🚶‍♀️Start to walk to the pop-up Art Upstairs show at C.A. Hosey's Building, cross Adams Ave, and walk past Mojo Computer Works to find the entrance. 🗻Enjoy the 7 Artists who will be showing their work here! Patti Del Checcolo, Ivy Line Design, Kathryn Thompson Art, Lesley Yang, Don McDowell, and Poochie Myers and Nancy Polan work from Hattie's Art Vault. On your way back, check out everything the Thistle Patch Vintage Garden & Antiques and Hattie and Nan's Antiques & Books has to offer.
🍽 You are almost halfway there, take a pit stop at the Central City Cafe for dinner!
🤩Don't miss the debut of a larger-than-life portrait at Sloane Square Gallery. Meet the Artist Jamie Sloane and take in the fabulous space created by the newest additions to the district.
📖Stop into Cicada Books & Coffee for something sweet and listen in on live poetry reading at 5:30.
🎸Enjoy live music with Keyamo Onoge while you browse the Village Renew-All Antique Mall and check-in at the Central City Museum to meet the Artist Larry Sumpter. Plus don't miss the Village Gallery art balcony featuring Patty Stewart Art.
🚶Stroll to Pams Marketplace then work your way down the book to check out Adell's Antiques and MFE Videos & Collectibles (aka Meade's Film Exchange).
🎥 See the Re-Vital Multi-Media Show located in the hallway between West End Tattoo Club and Camelot Too Antiques.
Wrap up the evening with drinks at West Tenampa Mexican Restaurant and 🥇🎉Congratulate yourself for supporting local businesses, artists, authors, and musicians.